Chennai:
With white flags and slogans, around 200 people with disabilities are protesting in Chennai today calling for greater inclusion and increased entitlements.
In a sit-in protest outside the office of the Commissioner of Social Security, the protesters have a four-point agenda.
The criteria for disability benefits, which is based on a medical assessment, should lowered from 60 to 40 per cent, they say - making more of them entitled to the benefits.
"Other southern states have benefits for all with 40 per cent disability," says Deepak, the founder of the 'December 3 Movement' advocacy group.
"Besides, they give an only thousand-rupee monthly allowance. It's unfair, taking into account how difficult life is for disabled people," he said.
Another activist, Chakravarthy, said, "In these times of high inflation and cost of living, a thousand rupees a month is just not adequate. Five thousand would ease our burden."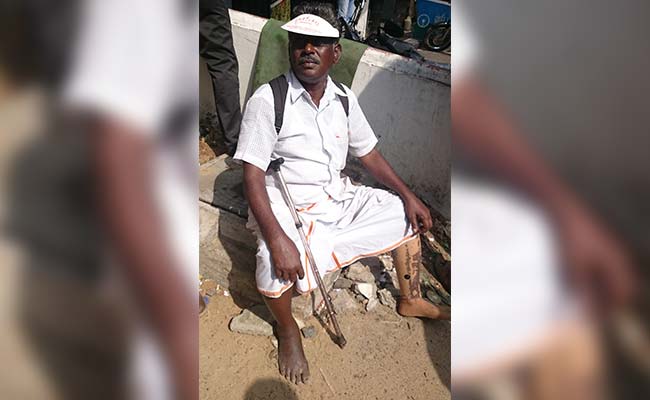 For an estimated eleven lakh people with disabilities in Tamil Nadu, despite a three per cent reservation in government jobs, finding a position is elusive, say the activists.
"There is just no transparency in the first place on the jobs available for disabled, leave alone how many are appointed," Manoharan, a visually challenged activist, said.
Those protesting also want the government to earmark at least a hundred houses in every district from for people with disabilities and also making these and other public offices more accessible for them as well.
Frustrated with their voices being ignored for long, the activists said they had planned to storm the commissioner's office. But when they reached this morning, they decided to sit and protest outside the entrance.
Though they did not have prior permission, the city police did not restrict them.
Ahead of elections, the community is trying to rally together as a single body so that their voices pull greater political weight and their demands are met.