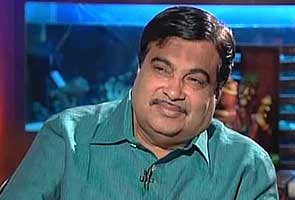 Chennai:
BJP President Nitin Gadkari condoled the death of party's National Executive member Sukumaran Nambiar.
Describing him as an outstanding leader, Gadkari said he was loyal to the party and to its ideology and had worked hard for the progress of the party in Tamil Nadu.
His death was a loss to the party, Gadkari, who arrived here to pay his last respects to the departed leader, told reporters.
Sukumaran died following a heart attack on Sunday.