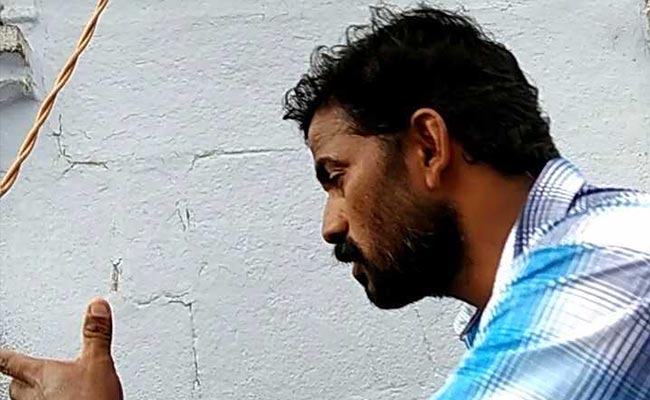 Chennai:
A man who fell from the edge of a temple on a cliff in Tamil Nadu, was found dead on Sunday. His fall was filmed by witnesses who barely had a moment to react when he lost his balance. The video shows the man casually step on to the narrow ledge of temple perched on top of a hill to encircle it - a ritual performed by some despite a ban. By the time he realised he had lost his grip, it was too late to do anything.
The man has been identified as Arumugam, an auto driver. He was visiting the temple in the Trichy district of Tamil Nadu at an altitude of 2,400 feet.
He was on his third round of encircling the temple on the Thalamalai Hills.
Hundreds of devotees visit the temple during the current Tamil month of Purataasi.
Investigators say the ritual has been banned at this temple but the devotee defied it.