New Delhi:
Highlights
Apollo chairman said all CCTV cameras were off during Jayalalithaa's stay
24-bed intensive care unit was emptied, she was the only patient, he said
VK Sasikala had said Jayalalithaa was videographed four times in hospital
More than a year after her death, the last days of iconic Tamil Nadu leader J Jayalalithaa remains the subject of intense debate between political leaders who lay claim to her legacy. Days after VK Sasikala -- the longtime companion of the former Chief Minister -- told an inquiry commission about Ms Jayalalithaa's being videographed during her final days, Chennai's Apollo hospital chairman Dr Prathap Reddy spoke of the heavy security blanket in the hospital, where CCTVs were switched off and an entire section vacated.
The 69-year-old had died at the hospital in December 2016 after 75 days of treatment. All CCTV cameras at the hospital were switched off for the entire duration, Dr Reddy said today. He also said the 24-bed intensive care unit was emptied and she was the only patient there.
Ms Sasikala -- jailed in a corruption case -- had
said Jayalalithaa was videographed
in a lucid state four times in hospital and senior AIADMK leaders, including O Panneerselvam and M Thambidurai, had met her. Both leaders have said they were not allowed to meet Jayalalithaa at any point during her hospitalization.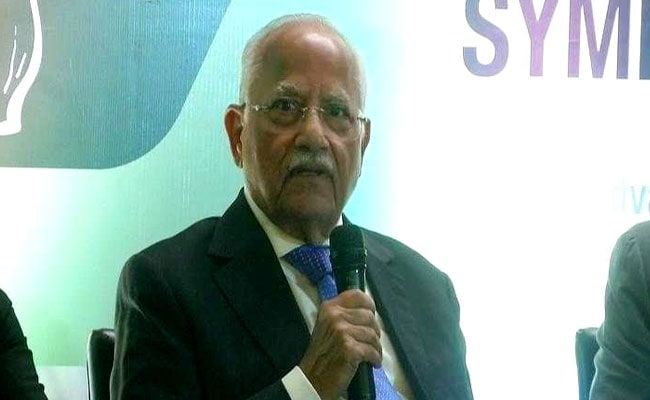 Their claims have added to the questions raised over the alleged secrecy during Jayalalithaa's hospitalisation and treatment. The Apollo hospital has already released detailed reports regarding the treatment of the former Chief Minister. Today, on the sidelines of a medical press conference in Chennai, Dr Reddy was asked by reporters if the hospital has also released any CCTV footage.
"I am sorry. Unfortunately, they switched off all the CCTVs for all the 75 days. They removed the camera because they did not want everyone to be watching," Dr Reddy said. The veteran doctor added that as soon as the then Chief Minister got admitted, access to the Intensive Care Unit was shut off. "All patients were diverted to another ICU. This ICU was occupied only by her. Only one out of 24 rooms in the ICU was used," he said. No visitors were allowed to meet her, Dr Reddy added.
The hospital, he said, had done its best, but unfortunately they lost the iconic leader after she suffered a massive heart attack.
The questions regarding Ms Jayalalithaa's death partially led to the split within the ruling AIADMK within three months. They fuelled the blame game between two factions, led then by Ms Sasikala and O Panneerselvam. The factions subsequently patched up after months of intense rivalry.
Ms Sasikala -- who was ousted as part of the deal along with TTV Dhinakaran -- is set to be back in the political game after her nephew
launched a new party
following his huge victory at Chennai's RK Nagar. The constituency was represented by Ms Jayalalithaa till her death and his victory is seen as a successful bid for her legacy. Mr Dhinakaran has named his party Amma Makka Munnetra Kazhagam after Jayalalithaa, called Amma by millions of her supporters.
Get Breaking news, live coverage, and Latest News from India and around the world on NDTV.com. Catch all the Live TV action on NDTV 24x7 and NDTV India. Like us on Facebook or follow us on Twitter and Instagram for latest news and live news updates.