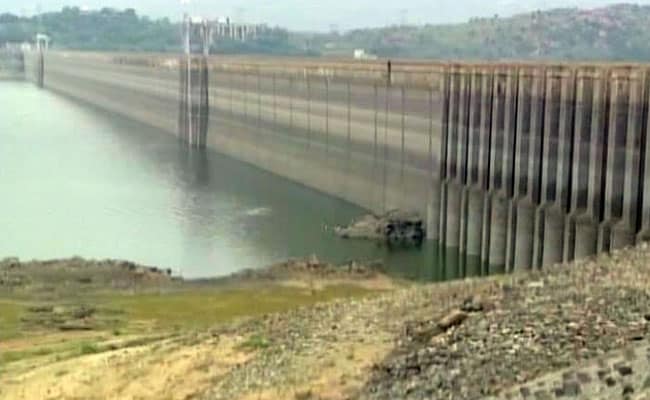 Chennai:
Catching DMK on the wrong foot, the ruling AIADMK on Monday convened an all party meet on February 22 here to discuss the follow up action post the Supreme Court's verdict on the Cauvery issue.
"Tamil Nadu government will immediately take steps on the issue after consulting and getting the views of leaders of all parties," an official release here said.
The announcement comes a day after DMK said it has decided to convene an all-party meet on the Cauvery issue, accusing the party of not heeding to its demand for such an exercise.
Apparently caught off guard, DMK said it would participate in the meeting and announced cancellation of the meeting convened by it.
DMK working president M K Stalin welcomed the announcement of the all-party meeting and said his party would participate in the meet and give constructive suggestions to the government on the issue.
He also said that representatives of farmers associations should be invited for the meet as their opinion on the issue was crucial.
"A proposed all party meeting called by the DMK in this regard now stands cancelled," he said.
Before the government announced the meet, DMK had said it would convene an all party meeting as the ruling AIADMK was not paying heed to Stalin's demand to do so.
Deputy Chief Minister O Panneerselvam said Stalin had announced the all-party meet after 'somehow coming to know' that the government had decided to elicit the views of all parties on the issue.
The ruling AIADMK's decision to hold an all party meet is a marked departure from the stand of late Chief Minister J Jayalalithaa on similar matters.
Though DMK has all along sought such meetings on key issues like Cauvery, Jayalalithaa had not acceded to it.
The all party meeting on Cauvery comes after a gap of several years. A similar meet was held during the previous DMK regime when M Karunandihi was the Chief Minister.
Yesterday, Palaniswami had said the Tamil Nadu government would go through the Supreme Court verdict, which reduced the quantum of Cauvery water for the state, and consult legal experts on going for an appeal.
"As far as the appeal is concerned, the Tamil Nadu government will take action after going through the verdict and consulting legal experts," he said in response to reporters' queries at Salem.
He said that though the Apex court's decision to reduce the quantum of water to Tamil Nadu from the inter-state river was disappointing, certain other rulings of the court, such as no state could claim ownership to rivers,were welcome.
The Supreme Court had on February 16 directed the Karnataka government to release 177.25 tmcft of Cauvery water to Tamil Nadu, reducing the quantum specified by the tribunal in 2007.