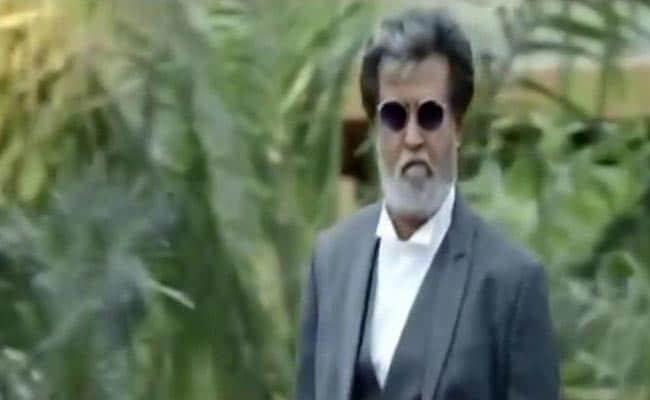 Highlights
'Edited' trailer of superstar Rajinikanth's latest movie goes viral
Dubbed trailer projects him as 'aam aadmi' beating up 'bad politicians'
DMK denies allegations that its supporters are behind the new 'campaign'
Chennai:
An 'edited' version of the trailer of "Kabali", superstar Rajinikanth's latest movie that's expected to be released in July, is carrying a loaded political message in Tamil Nadu these days -- one that's against the ruling AIADMK.
The clip is becoming a rage on Whatsapp, Twitter and Facebook. And whether they love it or hate it, people seem eager to pass it on.
The dubbed trailer projects the superstar as the 'voice of the people'. An action sequence showing the star bashing up people is being projected as example of how "bad politicians" will be punished.
A message at the end of the trailer refers to the alleged cash-for-votes campaigning strategy of AIADMK.
"Do you think if you come in a lungi, twirling your moustache and offer money, people will vote for you? We have reformed," the voice-over goes.
While there's a buzz that supporters of the opposition DMK could be behind this new "campaign", the party has denied that it had anything to do with it.
DMK spokesperson A Saravanan said, "The DMK doesn't do such things. Our memes are vetted by the Election Commission and they are on TV".
Over the years, political parties have tried to capitalize on the Rajinikanth's mass appeal, but so far, the actor has refused to join any party.
In 1993, Rajinikanth famously said, "Even God can't save Tamil Nadu if Jayalalithaa was voted to power" had helped the DMK-TMC alliance sweep polls.
In 2004, he had backed the BJP and since then, had stayed out of politics. In 2014, Narendra Modi, who was then the party's Prime Ministerial candidate, had reportedly met him and sought his endorsement. Both Rajinikanth and Mr Modi, had however, insisted that it was meeting between friends.