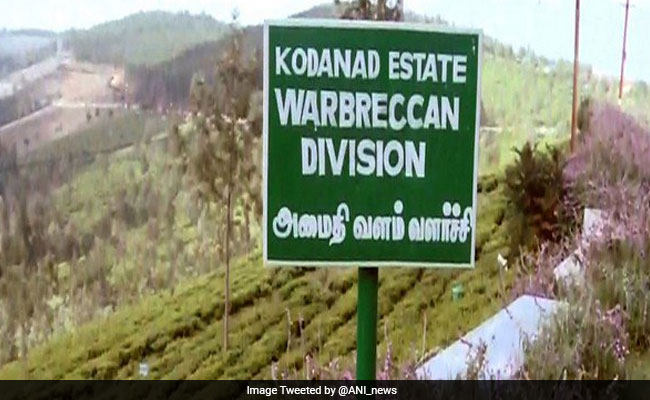 Udhagamandalam:
In yet another death of a person connected with former Tamil Nadu chief minister Jayalalithaa's Kodanadu estate, an accountant was found hanging at his home near Udhagamandalam on Monday, police said.
28-year-old Dinesh Kumar was found hanging at his home in Kothagiri under mysterious circumstances, police said. The death comes just over two months after one of the security guards at Ms Jayalalithaa's estate bungalow near Udhagamandalam was murdered by a gang on April 24 and a suspect died later in road mishap.
Another suspect in the break in-cum-murder was seriously injured in a road accident, that left his wife and daughter dead.
The body of Mr Kumar, one of the three accountants attached to the estate which used to be Ms Jayalalithaa's retreat, was taken to Kothagiri Government hospital, where a postmortem will be done today, police said.
Members of Dinesh Kumar's family said that two days ago he and some of his colleagues at the estate were reportedly discussing the fate of their jobs with the likely change in management of the sprawling estate.
Police said they were also investigating whether there was any family dispute behind the death of Mr Kumar.
The Kodanadu estate figures in the disproportionate assets case involving jailed AIADMK general secretary VK Sasikala and former chief minister Jayalalithaa who died in December last year, among others.