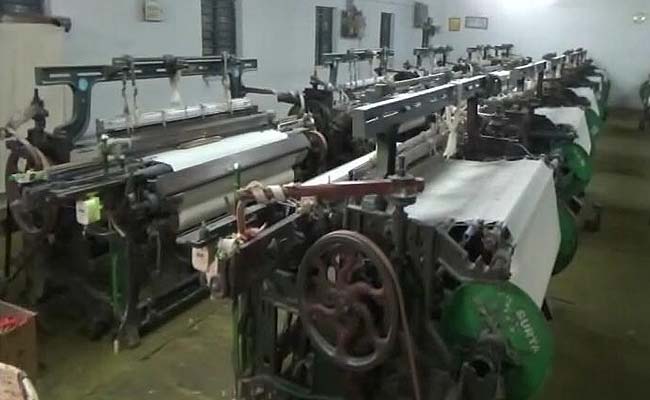 Chennai:
About 33,000 power looms units in Tamil Nadu's hosiery capital Tirupur and Coimbatore districts are on an indefinite strike since Thursday demanding higher compensation which they claim had been agreed upon by textile manufacturers in 2014.
The owners of the units, which convert yarn to fabric as per specifications of textile manufacturers, allege that they are being paid up to 34 per cent less than the agreed rates even after several rounds of talks.
R Veluswamy, the president of the federation of power loom owners in Tirupur and Palladum said, "For items agreed for Rs 8 per metre they pay Rs 6.8. For cheaper varieties, it goes down from Rs 3.5 to Rs 1.2."
The 33,000 units which have gone on strike operate over 2 lakh power loom machines in the area. The strike could cause a production loss of 1.2 crore metres of textiles worth Rs 50 crore a day and affect two lakh workers.
If the strike continues for long, experts say this could affect allied industries such as ginning, spinning, winding and bleaching as well.
Power loom operators claim that textile manufacturers have violated the agreement that was signed in 2014 starting last year. Even the labour department's order to abide by the agreement, they allege, is being defied.
The textile manufacturers have been unavailable for comment so far.