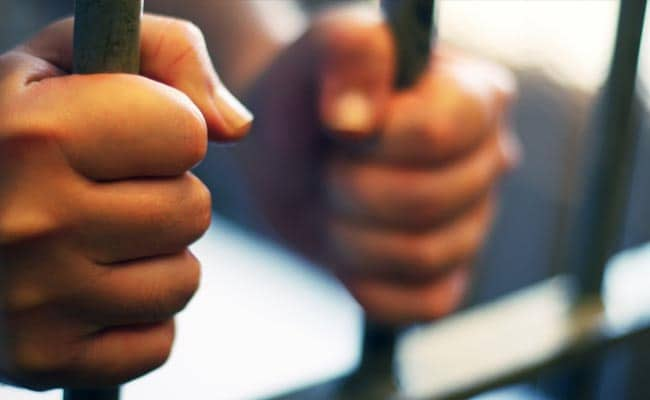 Surat:
Two persons, who were allegedly involved in the killing of three people after forcing them into gay sex, were arrested today, an official said.
The duo was also allegedly involved in the kidnapping of a minor boy and forcing him to engage in gay sex with them, he said.
With this, the police have claimed to have solved four cases of kidnapping, murder, gay sex and robbery filed in three police stations of the city in the last 14 months.
"We have arrested two persons who would take their victims in their autorickshaw as passengers, take them to isolated places in the city, and then force them to engage in unnatural sex with them.
"They killed three of their victims after raping them, while a minor managed to flee after unnatural sex," DCP (Crime) Bipin Ahire told reporters.
The accused, Ajay Jadhav (21), an autorikshaw driver, and his 19-year-old friend Ravi Nayka allegedly kidnapped the minor (17) on January 14 this year. They later robbed him and forced him into gay sex with them, he said.
They also confessed kidnapping three more men, sexually assaulting them and then killing them on separate occasions, the police officer said.
The minor boy had told the police he was kidnapped by two persons in a shared autorickshaw and taken to an isolated place where he was sexually assaulted at knife point and then looted of his mobile phone by the duo.
A case was filed at the Amroli police station under IPC sections 363 (kidnapping), 377 (carnal intercourse against order of nature), 392 (robbery), 394 (voluntarily causing hurt by committing robbery) and relevant sections of the Protection of Children from Sexual Offences Act (POCSO Act).
When interrogated after their arrest, the duo confessed to having killed three people after sexually assaulting them, Mr Ahire said.
Around a year ago, they went to fish in a river under the Amroli railway bridge where they allegedly forced a beggar into gay sex with them. They then killed the victim using a knife and stones, police said.
A case was filed at the Katargan police station on May 21, 2017 under IPC section 302 (murder), they said.
Around five months ago, the duo similarly kidnapped and later killed a man with knife and stones after sexually assaulting with him, the police said.
A case under IPC section 302 (murder) was filed at the Kapodra police station on February 4, 2018.
Around two-and-a-half months ago, they similarly followed an unsuspecting passenger of their autorikshaw after he came out of it, hit him from behind, sexually assaulted and the killed him with a knife and stones, they said.
A murder case was filed at the Katargam police station in this connection.
The police said Jadhav was driving autorikshaw for the last two-and-a-half years.
For more Surat news, click here