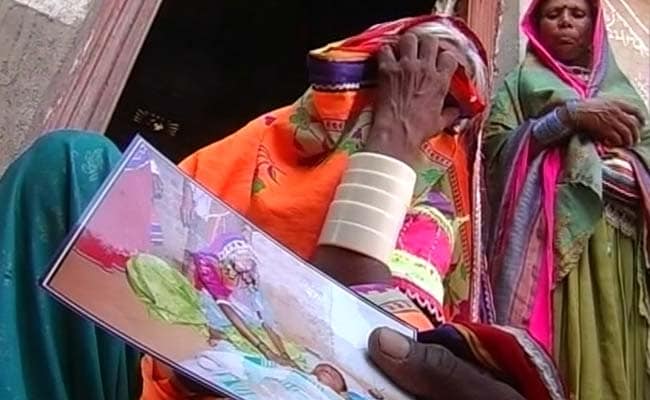 Hyderabad:
New state Telangana's first ever Budget session begins today with some bleak statistics on the table. Nearly 350 farmers have committed suicide in the five months since the state came into being on June 2 this year.
Finance Minister Etala Rajender will present the Budget in the Assembly today. The opposition will arrive in the House ready to attack the Telangana Rashtriya Samiti or TRS government on farmers' suicide and the massive power and water crisis that is leading to those tragic deaths.
While delayed and deficit rains have played havoc in the state, activists say no fresh bank loans and poor power supply this season has pushed farmers further into despair.
"The government should treat this as more than a national disaster. It should declare an agricultural emergency in Telangana. Unless public and private loans are waived and some confidence-building measures are taken, suicide deaths will continue," said P Srihari Rao, a social activist who has filed a Public Interest Litigation in the Andhra Pradesh High Court to seek help for the families of farmers who have committed suicide.
Chief Minister K Chandrasekhar Rao or KCR, who promised a "Bangaru Telangana" or golden Telangana when he took over, says his government cannot be blamed for the state's agriculture crisis.
He is engaged in a bitter war of words with his neighbour, Andhra Pradesh Chief Minister Chandrababu Naidu, who he blames for his state's problems.
"The Andhra Pradesh chief minister has, it seems, taken a vow to deprive Telangana of power and water share, so that crops on our fields dry up. We will not let that happen,'' KCR said at a public meeting in Malkajgiri on Sunday.
Mr Naidu, whose Telugu Desam Party is in opposition in Telanagana, has countered KCR's accusation by accusing the latter of "gross mismanagement." Mr Naidu alleged that the TRS government in Telangana has failed to plan ways to combat the shortage of water and power and now wants to pass the buck.
"Let them hand over the power portfolio to us for two weeks and we will show them what can be done," Mr Naidu had recently said.
When Andhra Pradesh was bifurcated to carve out Telangana, how water and power would be shared by the two states that also share a capital in Hyderabad, was a point of key concern. Both state governments have approached the Centre to solve the power and water-sharing issue.
Ministers from both states have met union Water Resources Minister Uma Bharti this week.