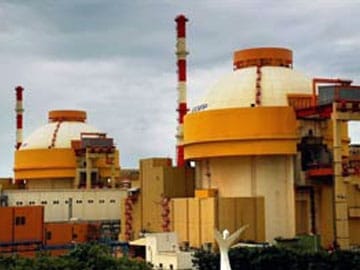 Kudankulam:
Six workers at the Kudankulam Nuclear Power Plant in Tamil Nadu sustained nearly 50 per cent burn injuries today due to spillage of hot water in the turbine building.
The incident happened at 12.10 pm in Unit 1 of the Kudankualm Atomic reactor.
These are the first such injuries at the plant after the nuclear chain reaction was initiated in July last year. The injured have been shifted to a hospital in Nagarcoil.
The nuclear plant has been operating at 900 MW capacity. Kudankulam Nuclear Power Plant Director RS Sundar told NDTV that there was no "blast" and "no leakage of radioactivity."
Speaking to NDTV, Ratan Kumar Sinha, chairman of the Atomic Energy Commission ruled out any possibility of faulty equipment supplied by the Russian firm Zeo Podolisk.
"The spillage of some hot water at about 80 degree Celsius took place as the technicians were working on maintenance of a valve on the turbine side. Nothing to do with nuclear side," he said.
Experts say the accident highlights a breach of standard operating procedures that have to be strictly followed at atomic plants. If it is not equipment failure then it points to human failure, said a nuclear expert. Both types of errors are serious lapses at operating nuclear plants, said another nuclear expert.
Over 2000 employees work at the plants that are being made in collaboration with Russia. The nuclear plant has been facing opposition from locals on safety concerns even as the anti-nuke protests crossed the 1000-day mark recently.