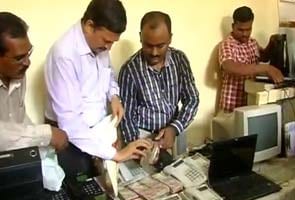 Chennai:
Six people including bookies and financiers have been arrested in Chennai on suspicions of spot-fixing in the IPL season. Sources say, at least fourteen lakhs cash has been recovered from them.
The Chennai police has also recovered mobile phones and computers which indicates betting of up to Rs one crore.
Talking to the media, the police said they got tip-offs on bookies in Chennai after the arrests made by the Delhi police yesterday. Raids were conducted in 13 places. Bookies took orders from Delhi. These bookies then made calls to Delhi, Hyderabad, Ahmedabad, Mumbai
However the police maintain that they have still not managed to establish any link to IPL players. The arrests are only related to betting as of now, not fixing, they say.
On Thursday, 14 people, including Sreesanth and two other Rajasthan Royals' players Ankeet Chavan and Ajit Chandila were arrested by the Delhi police for spot-fixing in three matches in the current IPL season.