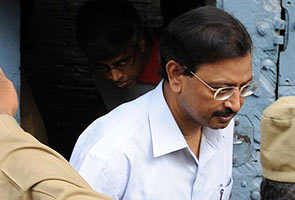 Hyderabad:
The Enforcement Directorate has frozen fixed deposits worth 822 crore belonging to B Ramalinga Raju, the founder of IT giant Satyam, according to the Press Trust of India.
The money has been identified as "the proceeds of (a) crime."
Sources say this could be the single largest attachment under the Prevention of Money Laundering Act.
The Satyam fraud, worth Rs. 14,000 crore, according to the CBI was one of India's largest corporate scams. In January 2009 Mr Raju shocked investors when he admitted that the firm's profits had been overstated for years and assets falsified.
Mr Raju was arrested in 2009 and spent nearly two years in jail in Hyderabad before being granted bail by the Supreme Court in November 2011.
A management graduate from Ohio University, Mr Raju founded Satyam in 1987.
After Mr Raju's arrest, Satyam was sold to IT firm Tech Mahindra, majority-owned by auto maker Mahindra & Mahindra and part-owned by British telecoms firm BT Plc, in an auction. It was subsequently renamed Mahindra Satyam.
(With inputs from Reuters)