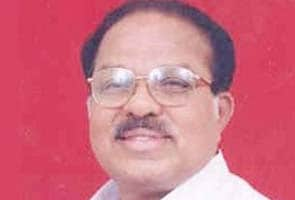 New Delhi:
PJ Kurien, the deputy chairman of the Rajya Sabha, told NDTV that though a woman in Kerala says he was among the 42 men who allegedly raped her in 1996, he should not be investigated.
"I have already offered myself for judicial scrutiny in 1990s. Why should I do so again? Then the High Court and Supreme Court had exonerated me. A fresh investigation will be contempt of court," Mr Kurien told NDTV.
In fact, the Supreme Court in 2007 cleared Mr Kurien of the charges that he raped the woman at a guesthouse.
But the demand for Mr Kurien's resignation, and a new inquiry against him is being championed by the opposition CPI (M) in Kerala, after the Supreme Court said last week that the Kerala High Court must re-examine the evidence in the Suryanelli rape case and deliver a verdict within six months. The girl recently wrote a letter to the chief minister and the Opposition leader, demanding the probe against Mr Kurien be reopened.
The case is named after the district in Kerala that was home to the rape survivor. She says that when she was 16, she was raped by 42 men over 40 days. In 2005, the Kerala High Court tried 35 men - Mr Kurien was not among them- and acquitted 34. That order has been set aside by the Supreme Court.
"Yes, Kurien exploited me. Despite the fact that I brought the matter to the notice of the police probe team, Kurien was not included in the list of accused. I don't want to see him again. I wish to see him in court," the woman said.
The Kerala government has said Mr Kurien will not be probed. Chief Minister Oommen Chandy asked the media "not to crucify an innocent man."
Though Leader of the Opposition VS Achuthanandan wants Mr Kurien to quit, the Congress government points out that in the year 1997, an inquiry by a police team under the Left government had also cleared Mr Kurien.
(With input from agencies)