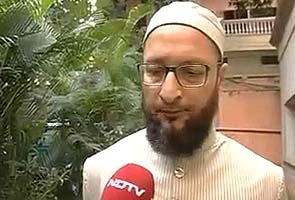 Hyderabad:
The Maharashtra Police on Wednesday handed over a notice to Majlis-e-Ittehadul-Muslimeen (MIM) chief and Hyderabad MP Asaduddin Owaisi, denying him permission to address a public meeting at Aurangabad in Maharashtra, police sources said.
Mr Owaisi was scheduled to hold a party rally at Aurangabad on February 1.
Sources said the police cited law and order situation and prohibitory orders imposed in parts of Aurangabad to deny Mr Owaisi the permission.
Mr Owaisi later told media that he will move court against the denial of permission.