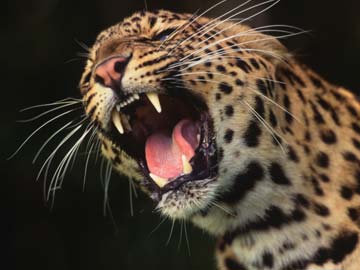 Tirunelveli:
A leopard managed to pull a goat from the cage set to trap it, causing sleepless night to over 200 families living near the Gadananathi dam area at Ambasamuthiram near Tirunelveli.
Officials said they set the trap three days back following the report that the leopard had killed pet dogs of Chelliah and Satha and dragged them away on September 24.
However the leopard without entering the cage had deftly pulled the goat out of it, killed it and ate it and left the pieces of flesh and bones near the cage around midnight on Monday.
Officials who rushed to see if the leopard had been trapped were surprised when they found the goat missing from the cage and flesh of the goat strewn scattered around on Tuesday.
Officials said they were now planning to set a different type of trap to catch the leopard.
Meanwhile, a Coimbatore report said a sighting of a leopard with a cub, triggered panic in a tea estate in Valparai on Tuesday.
Some workers, who were plucking leaves in Akkamalai estate, noticed the leopard and cub moving around and ran to safety, police said.
Forest department officials have been alerted by the management, they said.