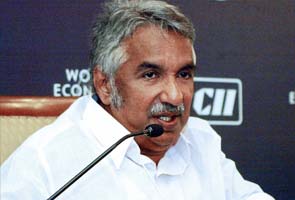 Thiruvananthapuram:
When Kerala Chief Minister Oommen Chandy on Tuesday clicked the mouse on his laptop to move a file to State Planning Board vice-chairman K.M. Chandrasheker, the first government office in the state became an e-office.
This happened at the Planning Board office soon after Mr Chandy finished a full meeting of the Board.
"All the other departments under the Kerala government will soon follow this e-office model," Mr Chandy told reporters.
The e-office product is a suite of applications comprising management systems which include files, knowledge, leave tour, personnel information, collaborative and messaging and other e-services such as pay slips and provident fund.
"eFile is a workflow based system that replaces the existing manual handling of files with a more efficient electronic system. This system involves all stages including inward receipts, creation of files and also archiving. With this the entire files system becomes seamless and there would be transparency," said an official of the Board.
Among the other advantages, this system saves money and increases productivity besides enabling the officials to work from anywhere any time and reduces the workload of the administrative staff.