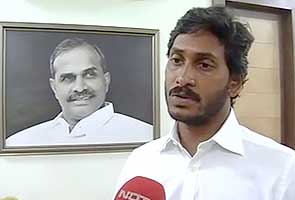 Hyderabad:
Jagan Mohan Reddy, the YSR Congress chief, will remain in Hyderabad's Chanchalguda jail for at least two more weeks. The Supreme Court today adjourned the hearing of his bail plea to September 28.
Mr Reddy was arrested on May 27 for allegedly amassing wealth, which exceeded his legal income.
The 40-year-old MP had moved the Supreme Court for bail against the Andhra Pradesh High Court order, which denied him the relief in the case on July 4.
Arguing for bail in the court today, Mr Reddy's lawyer alleged that the chargesheet against Mr Reddy was misleading. He also said that the MP should be granted bail as he has already spent more than 90 days in jail.
But the CBI opposed his bail saying if he comes out of jail, he could influence the case.
The court then adjourned the case to September 28, saying it wanted to study the investigating agency's reply.