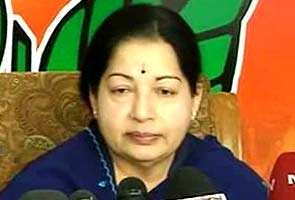 Chennai:
Tamil Nadu Chief Minister J Jayalalithaa today asked the Centre to withdraw its new natural gas pricing policy, which she said would increase gas price from $4.2 to $8.4 dollars from next year for every million metric British thermal units.
In a scathing attack on the Centre, Ms Jayalalithaa said, "The Congress-led government at the Centre has mandate only till 2014 May and it has no moral right to fix prices for next year. It would be proper only for the new government next year to fix prices."
Ms Jayalalithaa alleged that the new policy is "aimed to benefit a conglomerate".
"Instead of penalising the group for under-production at its KG (Krishna -Godavari) D-6 basin, the pricing policy will only pave for them to make huge profits," she added.
The chief minister argued that international prices cannot be basis to fix price for gas produced domestically. "Only the cost of production ought to be taken into account."
"Many gas-based power and fertiliser plants would be forced to shutdown and the common man would have to shell out more," she said.
After elections, Ms Jayalalithaa said, "The AIADMK would be in a position to frame centre's public policies and if the Centre does not revoke its new policy, my party would take steps to change this policy."