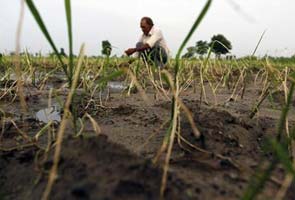 Salem:
Karnataka has released over 12,000 cusecs of water into the inter-state river with the Kabini dam surplusing following heavy rains in its catchment areas. This move comes as a relief for farmers in the Cauvery delta region in Tamil Nadu facing a grim crop situation due to drought like condition.
PWD officials at the Mettur Dam, the lifeline of farmers of Cauvery delta districts, said 12,125 cusecs of water had been released from Kabini Dam yesterday afternoon.
Karnataka released the water after the dam started overflowing in the wake of heavy rains in the catchment area in Coorg district, they said.
The officials also said several other reservoirs in Karnataka including Hemavathi, Harangi and Krishnarajasagar are fast filling up.
The farmers of Cauvery delta districts have been keeping their fingers crossed on the prospects of long-term Samba paddy crop as release of water from Mettur dam, annually done in June, had not been made so far due to low storage.
Complaining that Karnataka was not releasing water as per Cauvery Water Disputes Tribunal's interim order, Tamil Nadu has moved the Supreme Court seeking a direction to the Centre to convene a meeting of Cauvery River Authority immediately.