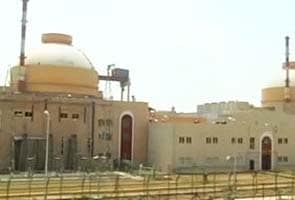 New Delhi:
The Nuclear Power Corporation of India Limited (NPCIL) today said it has replaced the four faulty valves detected by the country's nuclear watchdog at the Kudankulam plant in coastal Tamil Nadu, reports the Press Trust of India.
Nalinish Nagaich, executive director of NPCIL, said in a statement that the performance reports of the replaced valves are being reviewed by the Atomic Energy Regulatory Board (AERB), the nuclear watchdog.
"Further commissioning activities in Kudankulam will be taken up as per clearance by AERB and approved procedures," he said.
The AERB had yesterday said that the performance of four valves at Kudankulam was "found to be deficient" and these were being replaced. The defective valves were part of the special passive cooling system installed in the nuclear reactors to avert an accident like the disaster in Fukushima, Japan.
The Department of Atomic Energy, which reports to the Prime Minister, has been insisting that the Kudankulam plant is safe and ready to be commissioned in weeks.
But protesters, including local fishermen and villagers who have campaigned long and hard against the plant, have repeatedly shared their concern that sub-standard equipment has been installed at the facility.