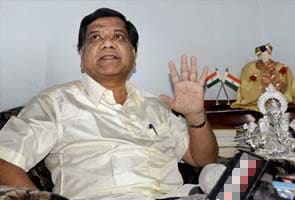 Bangalore:
Despite a barrage of resignations, Karnataka chief minister Jagadish Shettar says he's confident that the state's BJP government is not about to implode.
"I am fully confident that not a single MLA will resign further," Mr Shettar told NDTV, hours after a dozen BJP state legislators including two ministers resigned. They are likely to join former BJP leader BS Yeddyurappa, who launched his own party in December, and regularly prods his former colleagues to switch sides, while insisting on record that he has no interest in bringing down the government.
After yesterday's exodus, the BJP is left with 106 members in the Karnataka Assembly. If that number falls below 105, the government will be in a minority.
The BJP's new president, Rajnath Singh, has said that the government in Karnataka is not in danger of flat-lining. Sources close to Mr Yeddyurappa say he wants to embarrass the government in the run-up to February 8, when the chief minister is scheduled to present the state's budget in the Assembly. "I will present the budget and nothing can stop that," Mr Shettar said.
Karnataka Governor HR Bhardwaj has suggested that he may ask Mr Shettar to prove his majority with a trust vote.
Mr Yeddyurappa was forced to resign as chief minister in July 2011, after he was indicted for corruption by Karnataka's ombdusman or Lokayukta. His vice-like grip on the BJP in Karnataka tempted the party to follow a policy of appeasement with him, which yielded diminishing returns. He was allowed to pick a successor to replace him as chief minister, and then replace him with Mr Shettar.