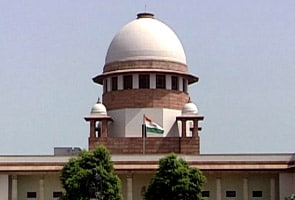 New Delhi:
Supreme Court today upheld the ban imposed by the Tamil Nadu government on the release of the movie DAM 999
DAM 999, which deals with the consequences of a collapsed dam, was banned by the Tamil Nadu government on November 24, 2011 after the DMK complained that the film was based on the Mullaperiyar dam dispute between Tamil Nadu and Kerala.
The movie was initially banned by the Tamil Nadu government a day before it was to release on November 25, 2011, on the grounds that it would create a law and order problem in the state
The ban has been extended time to time and the present ban is for three months
On November 30, producer-director Sohan Roy petitioned the Supreme Court to lift the ban arguing that the film had been released in every other state except Tamil Nadu.
The Supreme Court dismissed Mr Roy's petition saying, "Court cannot ignore the apprehension raised by the state and consider only individual rights. We cannot close our eyes to the objections of the state and decide the case purely on legal aspect. We have to respect the sentiments of the people"
DAM 999 stars Ashish Vidyarthi and Rajit Kapur and was shot in Kerala.