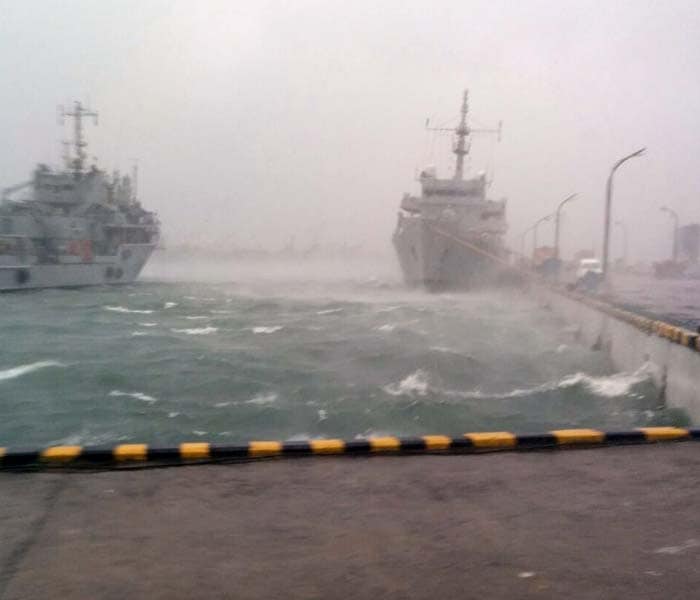 Visakhapatnam:
As Cyclone Hudhud strengthens and comes tearing down the eastern seaboard, the Navy said it is on "highest alert."
The Navy expects the cyclone to hit between 10:30 am and 11:30 am north of Visakhapatnam, a major port town and home to a huge naval base on the Andhra Pradesh coast.
Naval officers said they expect Hudhud to hit maximum windspeed of 180 km/hour. Naval commanders said they expect the tail to pass by 3:30 pm
Trees were uprooted this morning and power lines were reported snapped in and around Visakhapatnam.
The Navy is standing by with multiple teams to assist in rescue and relief operations.