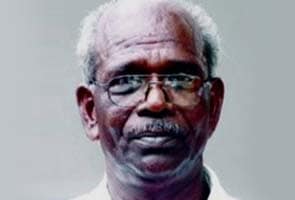 Idukki:
Senior CPM leader MM Mani, who was removed as the party's Idukkki district secretary after his controversial speech in which he boasted that the party had in the past eliminated its foes in the area, has been re-elected to the key organisational post.
Mr Mani was unanimously re-elected to the position he lost some 16 months back by a meeting of the district committee held in Idukki on yesterday, party sources said.
Before facing action, he had for long served as the party boss in the high range district, full of plantations and known as a hot-bed of trade unionism.
He ran into trouble over a year back when he said at a public meeting that the party had in the 1980s drawn up a list of its foes to be annihilated and carried it out one-by-one.
Mr Mani's speech sparked widespread condemnation then, and the party, under pressure to act, removed him as the district secretary and dropped him from the state committee.
CPM had then held that Mani deviated from the party's stand as physical elimination of political rivals had never been its policy and that his utterances had been seized by the enemies to 'humiliate' it.
Based on his speech, police later revived a closed murder case and Mani has been made an accused.