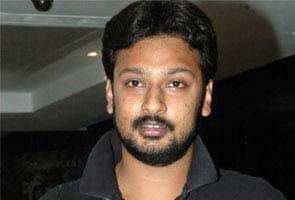 Chennai:
The son of union minister MK Alagiri has been granted anticipatory bail by the Madras High Court.
Durai Dayanidhi has been missing for four months, since he was accused of illegal mining for granite in and around the town of Madurai.
Airports had been alerted to stop him from trying to leave the country. Critics challenged the police's inability to locate a man from such a politically prominent family in Tamil Nadu.
Mr Dayanidhi has to make himself available to the police in two weeks to respond to the charges.
"I'm happy he was not arrested as I'm against arresting people for everything. But when there is a warrant by the court, how can the police not arrest a minister's son who's in the limelight? When a court issues (an) arrest warrant, one has to honour it," said V R Lakshminarayanan, who retired as the Tamil Nadu Director General of Police.
The DMK is the second-largest member of the ruling coalition; its chief, M Karunanidhi, is Mr Dayanidhi's grandfather.
The DMK was voted out of power in Tamil Nadu last year. The party accuses chief minister Jayalalithaa and her AIADMK of persecuting its leaders with fake legal cases.
The police say they have strong evidence that Mr Dayanidhi's company violated basic mining agreements and laws.