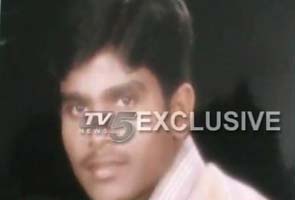 Hyderabad:
A 26-year-old engineer from Andhra Pradesh, who was working in Assam, has gone missing since Friday. Chintala Paidi Raju, a resident of Visakhapatnam, is suspected to have been abducted by suspected rebels of the outlawed National Democratic Front of Bodoland (NDFB) on Friday night.
Mr Raju, a quality control engineer with C&C Construction Limited, was reportedly taken away by four armed men on bikes from the Dhekia Puta area of Baksha district in the Bodoland Territorial Council in Assam, one of the project sites of the company.
The company had reportedly not informed the local police about starting its work in a remote area.
Mr Raju's family has been extremely anxious and concerned about his safety since Saturday when the members were informed about the incident. His father, Chintala Appa Rao, is a mason and lives in Gajuwaka near Visakhapatnam. His younger sister is studying medicine in the local medical college. Ever since they were informed about Mr Raju's disappearance, the family has tried to contact the local officials and politicians for help.
Mr Raju had been working at the project site for the last 18 months on the transmission lines for the Power Grid Corporation of India. Several others from Andhra Pradesh are also employed and posted there.