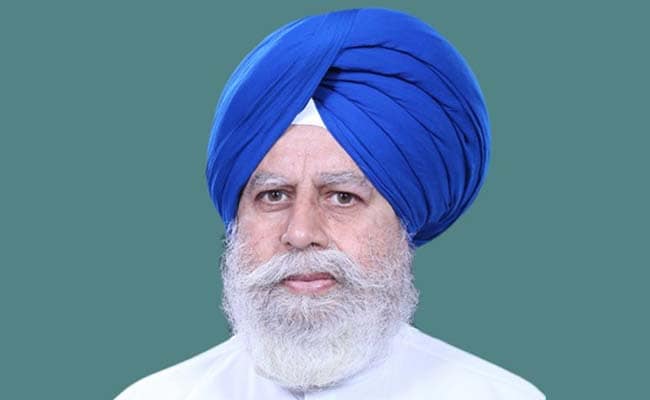 New Delhi:
Once a key member of former Prime Minister Rajiv Gandhi's "shouting brigade" with Mamata Banerjee during the Bofors controversy and a former Union Minister in the PV Narasimha Rao government, Surendrajeet Singh Ahluwalia is also a linguist.
Educated at St. Joseph School, Asansol, and the Burdwan University in south Bengal and also the Calcutta University, Mr Ahluwalia, the Lok Sabha member from Darjeeling, was on Tuesday sworn in as Minister of State in Prime Minister Narendra Modi's council of ministers.
Mr Ahluwalia is a fluent orator in Bangla and it is often a delight to see him admonishing Trinamool Congress members in the Lok Sabha in the language "they know".
Known for expertise in parliamentary rules and often called "encyclopedia" on legislative issues, the 65-year-old lawmaker has been also Deputy Leader of Opposition in the Upper House under BJP's Arun Jaitley during the Manmohan Singh regime.
The senior parliamentarian's long experience has come handy to the Bharatiya Janata Party (BJP) and the floor managers quite often. Even in the present Lok Sabha, he has been named the chairman of the Privileges Committee of the Lok Sabha.
The BJP rested faith in him when it came to naming a chairman to handle the complex Right to Fair Compensation and Transparency in Land Acquisition, Rehabilitation and Resettlement (Second Amendment) Bill, 2015.
On May 7, 2015, when the much talked about Land Border Agreement with Bangladesh was passed by thed Lok Sabha, the BJP, which had during its avatar as an opposition outfit since 2011 opposed the LBA, played language diplomacy and fielded Mr Ahluwalia to present the party's views on the bill in Bengali again.
Making his speech in fluent Bangla, Mr Ahluwalia recounted Assamese music maestro Bhupen Hazarika's popular number, 'Padma amar ma, Ganga amar ma...', a well-known song on Indo-Bangla friendship.
But politically however, Mr Ahluwalia has been better known for his affinity to the LK Advani-Sushma Swaraj duo and reportedly did not share good rapport with Arun Jaitley when the BJP was in the opposition.
In May 2016, Mr Ahluwalia was dropped from BJP's list of nominees for the reconstituted Public Accounts Committee (PAC) of Parliament.
He joined the BJP when Atal Behari Vajpayee was the Prime Minister and soon emerged as a trusted lieutenant of party veteran Advani.
According to BJP insiders, since 2009 Mr Ahluwalia did not get along well with the Jaitley camp. After Mr Ahluwalia lost election to the house of elders from Jharkhand in 2012, Mr Jaitley's closen associate Ravi Shankar Prasad became the Deputy Leader of Opposition in the Rajya Sabha.
Under Narasimha Rao, Mr Ahluwalia was Union Minister of State in the ministries of urban affairs and employment, and parliamentary affairs from September 1995 to May 1996.
Mr Ahluwalia brings with him the vast experience of administration and is someone who knows pretty well what goes on behind the scene in the corridors of power.