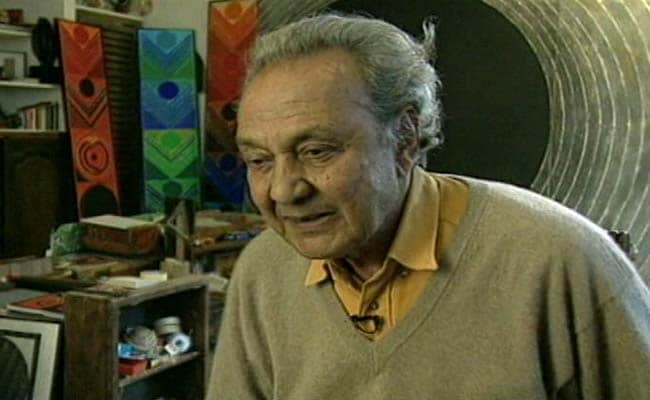 New Delhi:
Legendary painter Sayed Haider Raza who popularised globally Indian concepts and iconography and built a towering legacy of modern art died in New Delhi yesterday. He was 94.
The acclaimed painter depicted concepts like 'bindu', 'purush-prakriti' and 'nari' in his instantly recognisable geometric abstract works.
Born in 1922 in Babaria in Madala district of Madhya Pradesh to a forest ranger father, Raza took to drawing at the age of 12. After high school, he enrolled at the Nagpur School of Art (1939-43), followed by the JJ School of Art in Mumbai (1943-47), before moving to Paris to study (1950-1953).
He was awarded the Padma Shri and Fellowship of the Lalit Kala Akademi in 1981, the Padma Bhushan in 2007 and the Padma Vibhushan in 2013.
He travelled across Europe, and continued to exhibit his work in France, where he went on to live for six decades.
Influenced by nature from his early childhood, Mr Raza's work represents the origins of life and draws on symbols that tribal painters and highly sophisticated Indian philosophers have traced, pondered and mulled over for millennia.
As a co-founder of the Bombay Progressive Artists' Group together with FN Souza, KH Ara, MF Husain, HA Gade, SK Bakre and others, Mr Raza passed quickly into an engagement with a stylised reinterpretation of retinal reality in the 1950s.
He had gone to Paris on a French Government scholarship in 1950. He set up studios there and married a French citizen Janine who died of cancer in 2002. He never gave up his Indian citizenship and was in constant touch with his contemporaries in India through letters.
He spent a majority of his life in France where he was conferred in 2015 the Commandeur de la Legion d'Honneur, the highest French honour for his artistic contributions. He returned to India in 2011.
In 2010, his seminal work 'Saurashtra' was sold at a Christie's auction for a whopping Rs 16.42 crore. In 2014, 'La Terre' was sold for Rs 18.61 crore.
Fellow progressive artist Krishen Khanna expressed grief at the death of his close friend. "I feel very lonely now. One by one they have all gone Ara Raza, Gaitonde, Tyeb. Akbar Padamse and Ram Kumar are the only two of our group who are now alive. Death has to happen in the course of the time but it does not take away personal sorrow," Mr Khanna said.
Mr Khanna termed Raza as "stupidly charitable" and a very outgoing man with a large heart.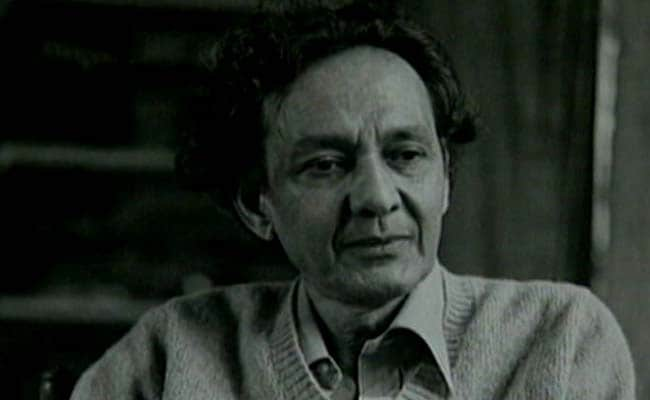 "He was among the ones who convinced me to leave a bank job saying I would be more valuable as a painter and he without my knowing threw a big dinner party to celebrate when I did. He lived a glorious life and he was a great company and I valued his friendship," Mr Khanna said.
Another of Mr Raza's contemporaries, Ram Kumar said, "It is a huge loss to the art world. We have been acquaintances for long and knew each other from the past 60 years. He has always encouraged youngsters. I share many good memories with him.
"He was very honest and never liked shortcuts. He did whatever he liked and was decisive. I don't have words to describe his art work," said the abstract artist, acknowledged as among the country's foremost.
The stalwart was bestowed the 'Lalit Kala Ratna' during the 50th year celebration of the Lalit Kala Akademi. "It is a very big loss. Being known internationally, he was the cultural ambassador of India. He had represented the art fraternity of the country internationally," Sudhakar Sharma, Secretary, Lalit Kala Akademi.
"He has worked a lot to encourage young artists, specially those from Madhya Pradesh since he hailed from the state. He was an institution himself. It is a collective and multi-dimensional loss," Mr Sharma said.
When the artist first settled in Paris, he painted landscapes in European style and could have been easily taken for a French artist.
An epiphany dramatically changed the nature of his art to a recognisable Indian influence, which caused him to be viewed as Indian rather than French, before returning to India as an Indian artist. In the 70s and 80s, Mr Raza travelled extensively for a discovery of India for his own art.
The artist began to be drawn to Mandala, the image of the cosmos, and to the 'bindu', which are recurrent in his paintings.
Interestingly, Mr Raza's interest in the bindu stems from his childhood days when his primary school teacher asked him to stare at a dot on the wall to calm his distracted mind; the dot would go on to influence the course of his life.
"Black," the late artist had previously said "is the mother of all colours. It is the point from where all energy in the universe emanates as well as the point into which the energy converges."
A common pattern evident in Mr Raza's works is the existence of white spaces on canvas, deliberately left unpainted, often giving a three-dimensional effect.
Although, Mr Raza has spent nearly 60 years in France, the Indian in him remains unaltered, for his paintings which often have a couplet or a phrase written on them, are like a call back to the miniature paintings like 'Kavikapriya' and 'Ragamala', from the past where the text was often inscribed into the paintings and sculptures.
For the same reason, Mr Raza is often called a painter of the mother tongue by his friends and contemporaries.