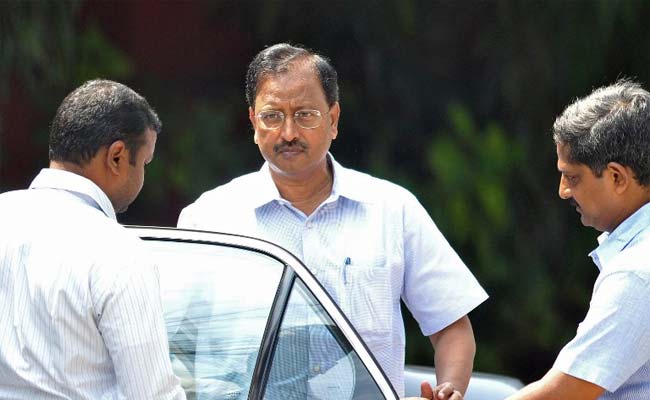 Hyderabad:
B Ramalinga Raju, the former chairman of Satyam Computer Services (SCSL) who had had the privilege of meeting former US President Bill Clinton during the latter's visit to India in 2000, will now have to share a prison cell as a convict in India's biggest corporate fraud.

Mr Raju was sentenced to seven years' rigorous imprisonment by a special court here today for the multi-crore accounting fraud at Satyam, the company he founded.

The detention undergone by the convicts during the probe and the trial shall be set off against the imprisonment.

Mr Raju spent over 30 months in the prison during the investigation and trial. He was also hospitalised at Nizam Institute of Medical Sciences (NIMS) for almost one year for treatment of Hepatitis-C and heart ailment as an under-trial, so he would have to spend another four years in the prison.

One of his lawyers said they will challenge the judgement in the higher court.

Mr Raju, who was arrested first on January 9, 2009, was in judicial custody from January 10, 2009 to August 19, 2010 and also between November 10, 2010 and November 5, 2011.

Lured by the boom in real estate, Mr Raju encouraged his sons to get into the business and started 'Maytas', which reversed the fortunes of SCSL, according to analysts.

In December 2008, he moved a proposal to merge Maytas with Satyam. However, he had to backtrack due to vehement opposition from shareholders. The situation then went from bad to worse after the World Bank banned SCCL from undertaking any of its projects for eight years.

Post-Satyam scam, Maytas was taken over by IL & FS Group and Mahindra Group acquired SCCL.

SCCL, which was listed in New York Stock Exchange, was de-listed from the exchange after the Mahindra Group took over the company in 2009.