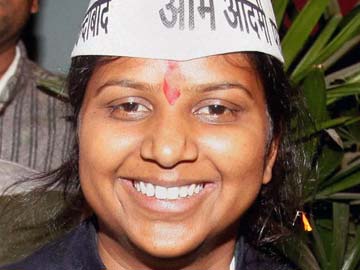 Name:
Rakhi Birla
Age:
26
Portfolios:
Women & Child, Social Welfare, Women's Safety, Languages
Profession:
Former journalist
Total assets:
Rs 51,150
Education:
MA (Mass Communication) from Guru Jambeshwar University
Constituency:
Mangolpuri
Says:
The Aam Aadmi Party is not a political party. It is a revolution. I realized that to remove corruption one has to join the system, become a part of the system. So I joined.

Profile:
Rakhi Birla was a journalist with a private news channel before joining the Aam Aadmi Party. She has been associated with many social organizations and has been fighting tirelessly for the cause of the Dalits.