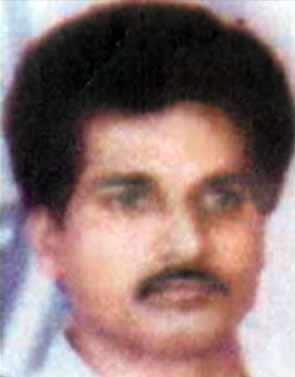 New Delhi:
Katakam Sudarshan, a 55-year-old top leader of the outlawed CPI (Maoists), is suspected to have planned and executed the ambush of Congress leaders in Chhattisgarh this weekend.
Sudarshan is counted among the top nine leaders of the CPI (Maoists) and has charge of the central region. He belongs to neighbouring Andhra Pradesh and is wanted in at least 17 criminal cases, including those of murder, there.
Sudarshan, also known by the aliases Anand and Mohan and Birenderji, is the man who is believed to have been the brain behind the Dantewada massacre two years ago, in which over 70 CRPF men were killed in a Naxal ambush.
The police had then described him as a short, middle-aged, bespectacled widower of dark complexion and with thick hair and graying sideburns, who looks more like a schoolteacher than a guerrilla war strategist. But strategist he is, and a very good one, they say.
The government believes, sources said, that Saturday's attack was in retaliation to a series of setbacks to the Naxals in the region over the last few months; they have lost about 40 men in anti-Naxal operations by security forces.
Katakam Sudarshan is believed to have shifted gears, choosing a "soft target" in the convoy of cars carrying Congressmen rather than hit at security forces, as the Maoists have mostly done so far.
Born in Bellampally of Andhra's Adilabad district, Sudarshan studied at a polytechnic in Warangal before joining the People's War Group of Kondapalli Seetharamaiah in the 1980s. For the past three decades, he has worked in the field, leading the Maoist movement from north Telangana to the Adivasi-inhabited regions of Dandakaranya in Chhattisgarh.
His partner, Sadhana, was a Naxal leader too and was killed in an encounter a few years ago.
The CPI (Maoist) was formed in 2004 with the merger of the People's War Group and the Maoist Communist Centre. It operates in the forest, tribal-dominated belt of central India, across states, and claims to be fifhting for the rights of tribals.