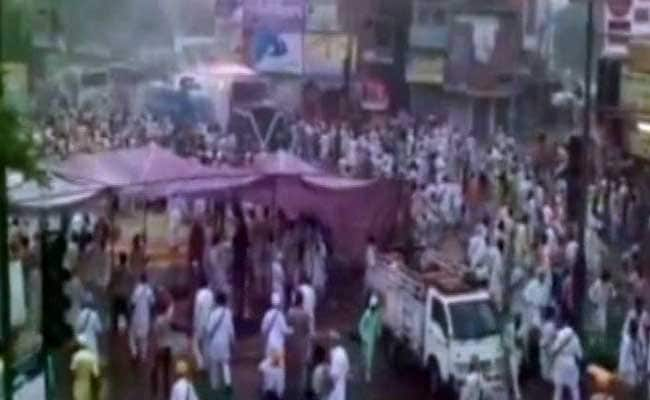 Chandigarh:
After two people were killed and several others injured in clashes in the state, Punjab Chief Minister Parkash Singh Badal has ordered a judicial probe into the alleged desecration of the religious text of the Sikhs at a village in Faridkot.
At least two people were killed in Kotakpura and 15 people, including policemen, were injured in clashes over the alleged desecration of the holy book Guru Granth Sahib in Bargari village.
Police had to resort of tear gas shelling and charging batons to disperse an angry mob which had been sitting on a protest on an intersection, blocking the roads to Bathinda, Amritsar, Ludhiana, Muktsar and Patiala since Monday evening.
Tension flared in Bargari and Kotakpura towns after more than 100 pages of the holy book were found strewn near a gurudwara on Monday. Sikh groups sat on a protest over alleged police inaction.
In June, a copy of the holy book was stolen from gurudwara Burj Jawahar Singh Wala village of Faridkot. The protesters believe it was the same copy which has been desecrated.
Besides the judicial probe, Deputy Chief Minister Sukhbir Badal announced a reward of Rs 1 crore for information leading to arrest those responsible.
In his statement, the Chief Minister described the incident as a conspiracy aimed at inciting communal tension and destabilising the "hard won" peace in Punjab.
He appealed to the people to be vigilant against such attempts and keep calm despite the provocation.
Former chief minister and Congress lawmaker from Amritsar, Captain Amarinder Singh in a statement also condemned the death of two people who were protesting against the alleged police inaction.
"Chief Minister Parkash Singh Badal has virtually lost control over things and the state is drifting towards anarchy," he said.