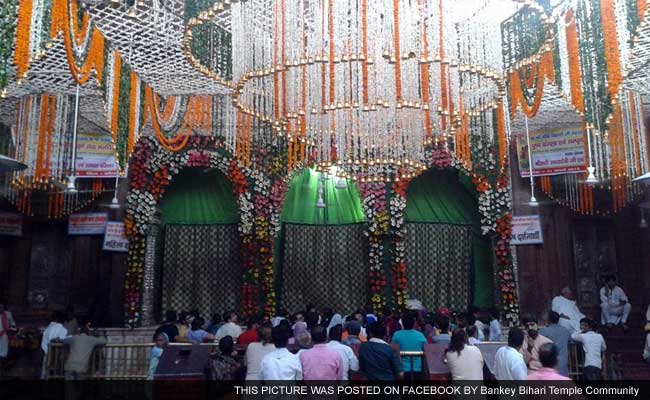 Vrindavan:
Security was stepped up in Vrindavan in Uttar Pradesh in view of expected surge in pilgrims who would turn up to seek blessings from Bankey Bihari and other deities of the Braj area on the New Year's day January 1.
Mathura police have put up barricades to check the entry of vehicles into the town held holy by Hindus. Similar arrangements have been made in nearby Goverdhan as well.
District officials said intelligence units have been put on alert.
"We are expecting many devotees from Punjab and Haryana," a district official said.
"The maximum number of people will arrive at the Prem Mandir, the ISKCON temple and the Bankey Bihari temple here," the official said.
Munish Kumar Sharma, manager at the Bankey Bihari temple, said a plan has been prepared to facilitate devotees.
"The arrangements inside the temple are under control, but we need help from the administration to manage the crowds outside the temple," he said.