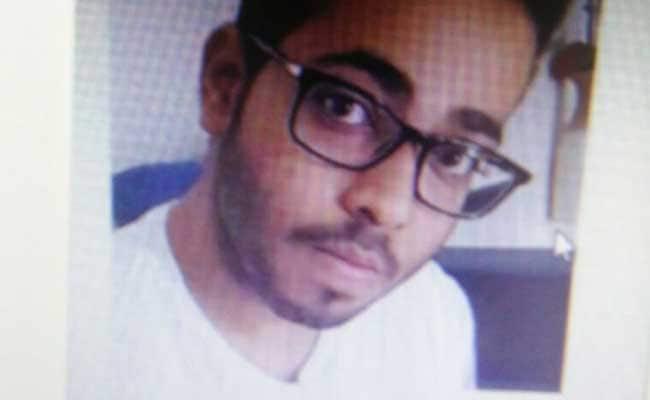 Thane:
A key aide of Sagar Thakkar, the alleged kingpin of the IRS scam -- which duped thousands of Americans of over USD 300 million by reaching them via call centres posing as US officials to extort money -- has been arrested from Delhi, Thane Police said today.
Ashish Choudhary, who worked closely with Thakkar and was on the run since the scam was unearthed in October last year, has been arrested from Delhi on Sunday, said a senior police inspector from Thane Crime Branch.
Choudhary will be soon brought to Thane for further investigations in the case, he said on the condition of anonymity without elaborating further.
The accused was instrumental in handling and redeeming the 16-digit codes of I-tune gift cards purchased by the victims following the threat calls made from the call centres run from Mira Road locality, the official said.
The call centre employee after securing the 16-digit code would pass it on to Sagar, who would in turn give it to Choudhary for redeeming these cards, he said.
The procedure of redeeming and converting the I-tune codes into cash is, however, not clear as of now, the official said, adding once Choudhary is interrogated, the modus operandi would become clear.
On April 8, Thakkar alias Shaggy was arrested from Mumbai airport on his arrival from Dubai.
According to police, Thakkar decided to return to India after the police initiated the process to issue Red Corner Notice (RCN) against him. He was absconding since the unearthing of the scam last year.
The racket which he ran since 2013 through at least half a dozen call centres in Thane, targeted at least 15,000 US-based tax payers with Indian tele-callers calling them up, posing as US Internal Revenue Service or immigration officials and demanding payments for non-existent debts.
The US Justice Department has charged 61 such people or entities linked to the scam. The US Homeland Security Secretary Jeh Johnson had earlier said these call centres stole more than USD 300 million from their victims.
The scam came to light last year when police raided call centres at Mira Road in Thane district on the night of October 4-5.
Subsequently, police teams raided and shut down five call centres in Ahmedabad which were a part of the racket.
Over 70 people, mostly directors and key persons linked to these call centres, were arrested and 700 employees were detained.
During interrogation of the arrested directors, the police got Thakkar's name as the mastermind of the racket. He began working at the age of 16 with his 'mentor' Jagdish Kanani, who had worked in call centres abroad.
Kanani, 33, was arrested from suburban Borivali last year.