Is Arvind Kejriwal's dream dead? Perhaps. That is certainly one big possibility when one looks at the results being declared of by-elections across India. But before that, you have to ignore the rest of the noise.
One of the truths of Indian politics is that by-elections to state assemblies tend to be won by the party in power in the state. There's a good reason for this: Indian voters are not stupid. They understand the benefits of backing the side in power. State politics still runs a lot on patronage, and on how well your local MLA serves as a conduit between you and the local administration. She is a much better conduit, of course, when she is from the party in power. In regular state elections, there's usually a reasonable amount of uncertainty as to who will be in power for the next five years. But in a by-election, there's no such uncertainty. And so the candidate from the party in power starts with a giant advantage.
That's an important backdrop to understanding the results of the by-elections recently held to 11 assembly constituencies across the country. It turns out that, when you keep this fact in mind, only one of those results is really earth-shattering – but the implications of that result are pretty major for the future direction of Indian politics.
Ten of those 11 seats are declaring results today – troubled Srinagar saw dozens of incidents of violence, eight people dead in firing by security forces, and minuscule turnout, and so repolls are on in several of its booths.
Across the remaining 10, however, the broad trend favours the party in power. The Bharatiya Janata Party or BJP looks comfortable in one seat in Madhya Pradesh and in one seat in Rajasthan - both states it currently rules. The Congress' margin of victory in another MP seat is extremely narrow. The Dholpur seat in Rajasthan was previously held by the Bahujan Samaj Party, but it couldn't overcome the disadvantage of fighting the ruling party in the state. Meanwhile the Congress, in power in Karnataka, took both seats there - both Nanjangud, a stronghold of Chief Minister Siddaramaiah, and Gundlupet. And of course the Trinamool Congress won easily in West Bengal's Kanthi Dakshin, just as the BJP won a single seat in Assam.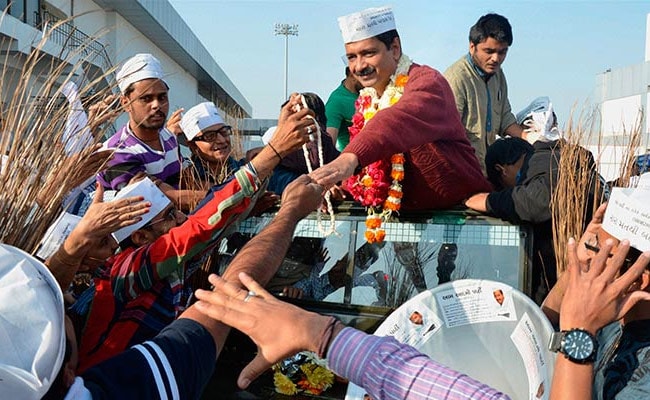 The important thing to note about these seven results is that they are not surprising if you assume that voters like to back the winner in the state capital. But there's an important corollary: you shouldn't assume that this means the state ruling party is in a very strong position overall. That the Congress won two seats in Karnataka right now does not mean that it is in a strong position heading into assembly elections in the state, due next year. Nor should we in any way assume that the Rajasthan victory for the BJP suggests Chief Minister Vasundhara Raje is not on as sticky a wicket as all other reports suggest. These very seats might well switch over if the opposition looks stronger overall at the time of the next assembly election – not too far away.
Equivalently, however, when the opposition wins a seat comfortably in an assembly bypoll, it's really quite newsworthy. However, two of the remaining three seats are in fact opposition strongholds. Bhoranj in Himachal Pradesh was represented by the BJP's Ishwar Dass Dhiman six times. Dhiman died last year, and the BJP candidate was his son; victory here wasn't a stretch for the party at all, although the Congress is in power in Shimla. Meanwhile, the Littipara seat in Jharkhand has long been a stronghold of the Jharkhand Mukti Morcha. Simon Marandi – a former JMM legislator from the seat, who briefly left the party to join the BJP in 2014 – looks like he might win it for them again. This, too, does not look like a stretch.
So we're left with one seat being real news. But what big news that is: the Aam Aadmi Party is a poor third in Rajouri Garden in Delhi. Chief Minister Arvind Kejriwal's party lost its deposit, an extraordinary humiliation for a party that swept to power in the state just a short while ago with 67 of 70 seats – including Rajouri Garden, represented by the journalist Jarnail Singh who famously threw his sneakers ineptly at P Chidambaram when the latter was Union Home Minister. For the BJP to wrest away a seat from an incumbent with such massive power is indeed a major development.
This not only comes immediately after AAP's multiple humiliations in Punjab and Goa, but also just before the elections to Delhi's three municipal corporations, long held by the BJP. Kejriwal is determined to try and take the corporations away from the BJP – and it's not as if BJP corporators are particularly popular, given that they haven't been particularly efficient or effective. But, judging by the Rajouri Garden result, Kejriwal is struggling. This backs up other, more subjective evidence of various kinds – for example, the video of a crowd at a Delhi Kejriwal rally infuriating him by bursting into "Modi, Modi" chants, and the rapturous reception the PM himself received on his recent ride in the Delhi metro with his Australian counterpart.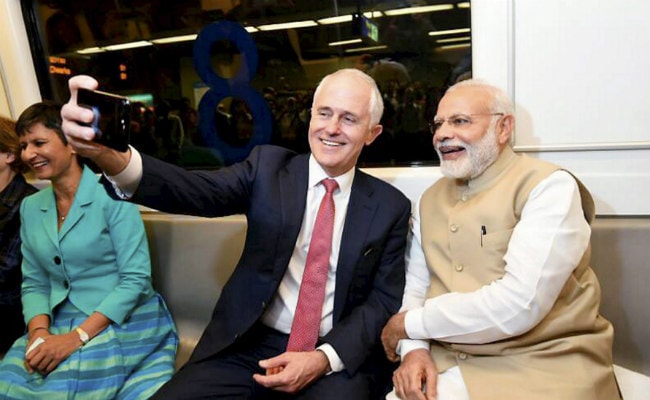 What could explain this? Is Delhi actually turning against Kejriwal and the AAP so sharply? If so, that's bad news for the upstart party, because unless it can point to its competitiveness – indeed, its dominance – in Delhi, it is just another bunch of middle-class also-rans. Frankly, there are some surprising aspects to this; the AAP government has not been the shining exemplar of governance it promised to be, but it has indeed introduced some interesting and popular reforms to such sectors as health and education, and it was not immediately evident what should cause it to become so sharply unpopular so swiftly.
Perhaps the answer lies in its messaging. AAP has struggled to adapt to looking like a responsible party of power. It's all very well to position yourself as a disruptive outsider – but it should have complemented this positioning with a broad positivity about what it was doing in Delhi and an optimistic air about what itself could achieve. The difference in narrative tone between Modi and Kejriwal fans is instructive. The various Modi campaigns – whether for 2014, or for the multiple assembly elections since, or on an infinite number of WhatsApp groups every morning – combine trenchant criticism of everyone else with a relentless optimism. There are promises of future greatness, and claims about present improvements. But the Kejriwal message struggles to produce the same notes of positivity. Beyond a certain point, it seems Indian voters aren't willing to accept just growling about the way things are. Kejriwal looks well on his way to being dumped by voters into the dustbin of history – unless he figures out a way to make his message more like Modi's.
(Mihir Swarup Sharma is a fellow at the Observer Research Foundation.)
Disclaimer: The opinions expressed within this article are the personal opinions of the author. The facts and opinions appearing in the article do not reflect the views of NDTV and NDTV does not assume any responsibility or liability for the same.