Vera Mindy Chokalingam, a.k.a Mindy Kaling, was born in Cambridge, Massachusetts, in 1979. That makes me a bit resentful.
Girl, where were you when I needed to see you on TV as a kid?
Unlike my three children, I can't say I grew up in an America where it was normal to see a woman of Indian origin with a sitcom of her own. My kids see Priyanka Chopra's face plastered on every other bus in Boston these days. This is the new normal.
Blackish, Empire, Fresh Off the Boat, The Mindy Project
, and all those nighttime dramas created by Shonda Rhimes that cast brown actors with greater regularity than ever before.
If you were a black or brown kid 30 years ago in the United States as I was, you knew it was pointless to look for someone resembling you onscreen - I mean not just resembling you in hair or hue, but actually representing your reality, your plotlines. Blacks, Asians, Native Americans appeared rarely in leading roles, always straitjacketed into narrow types. Indians are where they are in the American media today because of the paths cleared by earlier generations of black, Hispanic, and East Asian actors, writers, directors, and producers.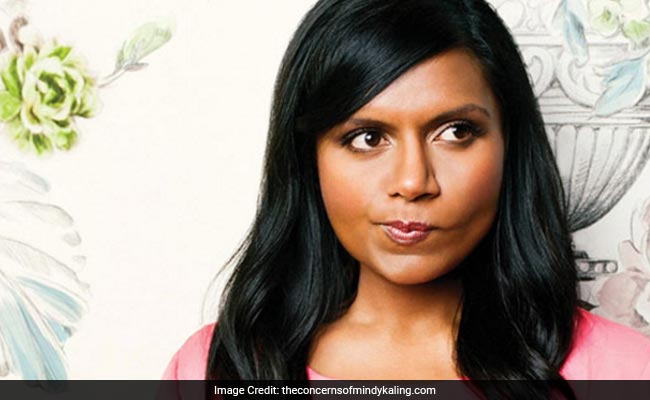 As a kid in Cambridge, the same town where Ms. Kaling was born, I caught a glimpse of Kabir Bedi on
General Hospital
and a flash of my mother's favorite Persis Khambatta in
Star Trek: The Motion Picture
. In the 1990s came the list of names we all know by now: Naveen Andrews, Sarita Choudhury, Kal Penn, Archie Panjabi, Parminder Nagra, Aasif Mandvi, Aziz Ansari, and so on. Guest appearances, part of a large ensemble cast - that is all we got for a while.
Mindy Kaling started catching our attention about a decade ago. Instead of bemoaning the lack of brainy, three-dimensional roles for women who looked like her, Ms. Kaling refreshingly chose to write them herself. First she wrote a play (
Matt & Ben
). Then she became a writer for the popular American adaptation of the British comedy
The Office
(in which she also played the part of Kelly Kapoor). In 2012, she became the first South Asian woman with a sitcom of her own in the U.S. The first three seasons of the single-camera comedy
The Mindy Project
aired on Fox. The fourth season has been picked up by Hulu - where most American millennials go to watch TV nowadays (alongside Netflix).
Mindy Lahiri, Ms. Kaling's screen persona, is an Ob-Gyn in Manhattan. She grew up on a steady diet of rom-coms and lives in a narcissistic bubble while still managing to deliver babies with professional finesse. She is dark (
Fair & Lovely
will not be calling her anytime soon for a product endorsement), chubby (by TV standards, not real-life standards) and doesn't hide herself in black clothes that cover her "problem areas." The
New Yorker
television critic once wrote that Mindy is the sort of girl who used to be cast as the sidekick for the perky white girl in the lead role. That she is the main character, her name screaming in the title, tells you where we stand right now.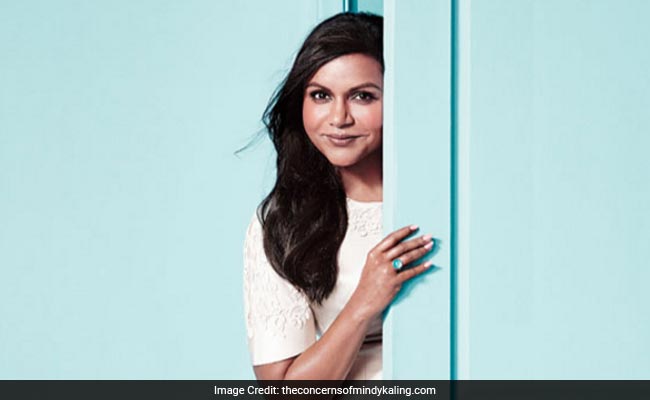 Did I mention those "problem areas"? She festoons them, bejewels them, adorns them, decks them up in the sort of fashion women wear to please other women, not men. If you haven't watched the show (which, alas, I suspect most NDTV viewers have not), this is the plot so far: Mindy looks for love, finds love, gets pregnant, gives birth to son, gets engaged to father of son, leaves him, starts her own fertility clinic for women, moves back to her own Manhattan apartment with son, looks for love again, goes on a blind date with an Indian guy, is called a "coconut", organizes a
mundan
for her son, and it turns out to be a bit of a sappy disaster.
Why does this matter? Let me try to explain.
Is Mindy Lahiri, the screen persona, a "coconut", white on the inside and brown on the outside? Coconut is a term used interchangeably with Oreo. Not a racist or pejorative term per se if used in certain contexts. Usually it is a word used by
desis
amongst themselves in the diaspora. A coconut is the polar opposite of an FOB (Fresh Off the Boat).
For a long time, those were our only choices. The two poles between which we had to swing. FOB or Coconut? Choose one. One per customer. When Mindy ponders her own coconut-ness, and cleverly turns it on its head, we suddenly realize how far we have come.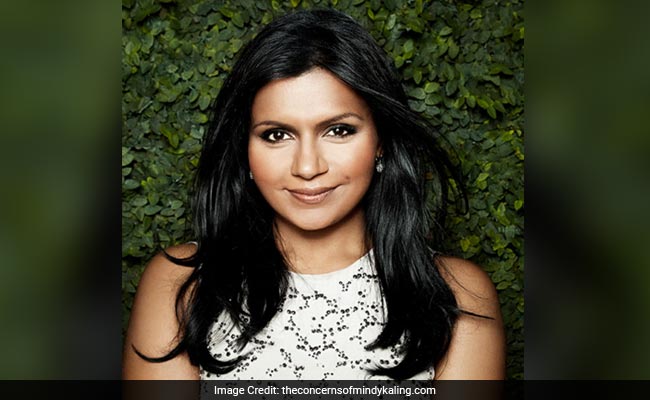 Perhaps Mindy Lahiri doesn't know much about India (there is no need to assume the same holds true for the Ivy-League-educated Mindy Kaling). She hadn't dated anyone Indian until last week's episode. She wears Indian clothes with an enthusiasm reminiscent of the white cast of those Best Marigold Hotel movies. Mindy Lahiri wouldn't know a Sabyasachi from a Tarun Tahiliani or a Ritu Kumar, let alone be able spot a Raw Mango or a Play Clan + Ekaya! As an Ob-Gyn in Manhattan she can afford those Indian designer outfits easily. Mindy spends a ton of money on Western fashion, but her Indian outfits look like they were picked out from the backroom of an Indian grocery store in suburban America.
But we don't care. She doesn't need to prove anything. Her character need not dress Indian, talk Indian, own a PIO card, or volunteer to vaccinate babies in Dharavi during her sabbatical year in order to pass some authenticity test. She
is
Indian. She
is
Hindu. It is all there. Nothing to debate or gossip or angst about.
And India could care less.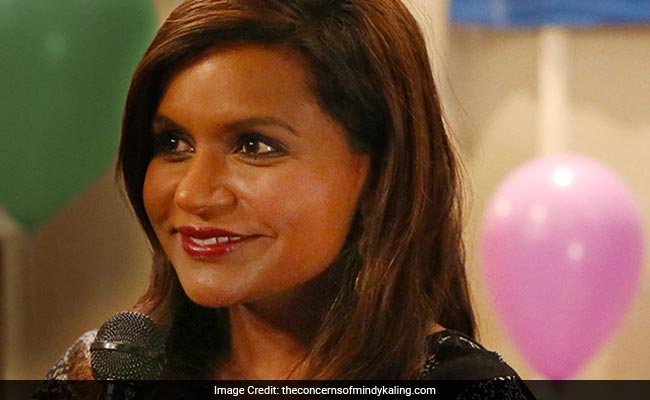 I conducted a scientifically unsound survey of Mindy Kaling's popularity in India by studying Amazon reader reviews in India and the U.S. Here is what I found:
Mindy Kaling's first book
Is Everyone Hanging Out Without Me?
got 3,450 reader reviews on the U.S. Amazon site, and 9 reviews on Amazon India's site. Her second book
Why Not Me?
has 1,016 customer reviews on the U.S. Amazon site, and 6 reviews on Amazon India.
Curious to see how writers who are popular in India fare in the U.S., I looked up more Amazon numbers. Chetan Bhagat's
Making India Great
has 865 customer reviews in India and 8 reviews in the U.S. Twinkle Khanna's
Mrs. Funnybones
has 597 reviews in India, and 60 in America. Shilpa Shetty's
The Great Indian Diet
has 174 Indian reader reviews, and 5 U.S. ones.
Amazon, Netflix, Hulu, Skype, WhatsApp, Facebook, Twitter, and Instagram promise to pull us all closer. But we still have unique, parochial preferences. That is excellent. (And it also keeps McDonald's and Pepsico terribly busy focus-grouping flavors for local markets.)
The most influential (not the most beautiful, or the most ideal) Indian shaping American TV right now is of little consequence to the viewers in India. What could be cooler? Indians no longer automatically genuflect before any
desi
who is a big success in the West. And Indian women no longer have to be the mistress of spices, beauty queens, hapless victims of brown men, or gorgeous terrorism suspects in order to get some serious airtime in America.
(Sharmila Sen is Executive Editor-at-Large at Harvard University Press. She received her BA from Harvard and her PhD from Yale, and prior to a career in publishing she was a member of the faculty in Harvard's English department.)
Disclaimer: The opinions expressed within this article are the personal opinions of the author. The facts and opinions appearing in the article do not reflect the views of NDTV and NDTV does not assume any responsibility or liability for the same.