Bhansali
ji
, I have a solution for you...
Keeee mushkeeeeel!
As Bongs constantly moan and groan each time they encounter a problem. The rest of us use a much ruder expression that begins with an 'F', and ends with a 'K'. Somehow, I don't see Bhansali
ji
being this crass. He is an aesthete, remember? Every line, every sentence, every shot in his movies, is imbued with
bhaari
meaning. But as a practical Maharashtrian woman myself, I am very solutions-driven and want to protect
Padmavati
. This is my solution: Bhansali
ji
is
Gujju
. An unusual
Gujju
. He first dreams. Then thinks. Someone pays for his thinking by making that dream come true on the screen. And millions of fans feel happy.
Majaa avechchh!
His movies are the ultimate fantasies - wives dance with mistresses. Husbands and lovers watch the spectacle. Someone dies of a broken heart. Another dies because of unrequited
pyaar
. The women die, anyway. All these events are staged against the backdrop of magnificent
havelis
, palaces and battlefields. It's all very dramatic and watchable. But history, it ain't! Who is looking for history? Or even logic? Does anybody question
Star Wars
? Has even a single affronted viewer stoned theatres when
The Ten Commandments
was screened, and Charlton Heston played Moses? That's why we go to the movies! To escape. Relax. Feel enchanted and transported to the magical kingdom of cinema. But all this is wasting space and precious time.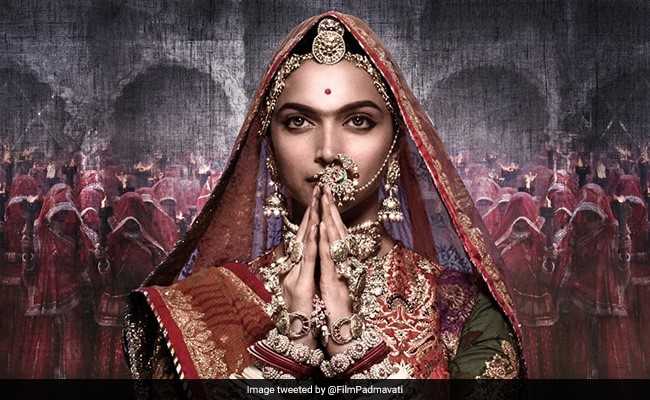 My immediate concern is to help Bhansali deal with those who want to stall his magnum opus, titled
Padmavati
. Boss...why not change the title? Tweak it? You have done that before with
Ram-Leela
... do it again! Whoever knows
Ram-Leela
by its revised and rather tedious name? I am not even bothering to recall it. Bhansali can call his new film
Leelavati
or
Amravati
or
Pushpavati
, or any other
vati
. Even
Chitor
can be called
Kitor, Bitor, Mitor
. Who cares? Call the
Raja, Raja
. And the villain,
Badmash
. Nobody will mind. If the
Ghoomar
dance is a problem, rechristen it
Jhoomar
. It is your film! You can rename
sab kuch, aaram se
. May cost you some. But better that, than have the crazies baying for your blood. And depriving us of watching the film.
I have a selfish interest here, I must admit. I am dying to book my ticket - first day, first show. Like millions of others. I am not watching it as a historically accurate documentary. In any case, even history has many versions, depending on who witnessed what, and which person faithfully chronicled those events. Even this creates problems. Two people don't 'see' things in the exact same way ever. The art of seeing is also selective and subjective. The many rich and varied histories of the world are still being written and challenged. So it is with movies based on folklore, myths and popular legends.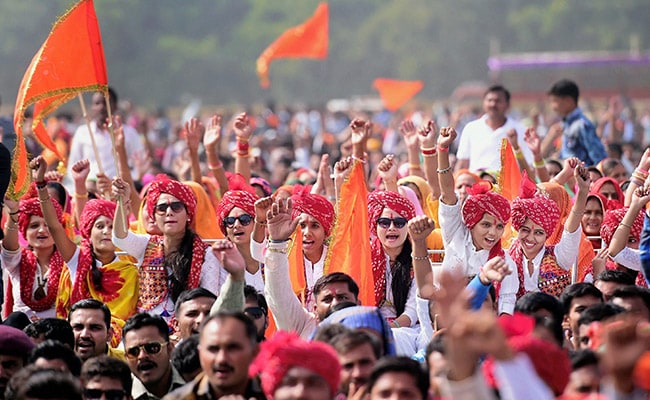 Those who are baying for Bhansali's blood and talking about Rajput honour being battered, sound either semi-literate and ignorant, or politically motivated and vicious. All recent protests in our great and good land, appear to be politically motivated. One just has to refer to the election schedules of our states, to see the obvious connections. Since India is a country that is permanently in election mode, hiring professional protestors is very easy. For a price, they will protest against anything or anyone. In fact, there are full time protestors who first strike deals with 'offended' parties and then negotiate for higher rates from their adversaries. In such a climate, movies become the softest targets. Attacking a big movie and threatening the makers, is a swift and cheap way of hitting the headlines.
My suggestion to rename the film, was said half-in-jest. Why should anybody be coerced to rename anything? Or, be held to ransom? Why should Sanjay Leela Bhansali have to plead with random people? And screen his film for some arbitrary committee, that will then decide its fate! Rubbish!
Padmavati
belongs to our imagination as much as to Bhansali's. We will decide whether or not the movie appeals to us. It's time to stand up to cultural bullies and do it as one. What 'hurt sentiments' are we talking about? Have those 'hurt' people watched the film? No! Hurt by what? Rumour? Conjecture? Guesswork?
Maaro goli!
Sanjay Leela Bhansali, we have full faith in your sensibilities. And we also have full faith in our own sensitivities. History often deceives and lies, distorts and exaggerates. Just like movies. If we don't judge history, why should we pre- judge cinema? Bring it on!
Dikhao, dikhao
...ignore the protestors.
One
chhota sa
question: How come your powerful Bollywood colleagues have still to show solidarity and stand shoulder to shoulder with you?
Itni
jealousy,
kya
?
(Shobhaa De is an established writer, columnist, opinion shaper and social commentator, who is considered an authority on popular culture.)
Disclaimer: The opinions expressed within this article are the personal opinions of the author. The facts and opinions appearing in the article do not reflect the views of NDTV and NDTV does not assume any responsibility or liability for the same.
Follow NDTV for latest election news and live coverage of assembly elections 2019 in Maharashtra and Haryana.
Subscribe to our YouTube channel, like us on Facebook or follow us on Twitter and Instagram for latest news and live news updates.