It was said of Mexican generals in the 19th century that they were always fighting the last war. It is typical of political analysis in Delhi that many of its practitioners - and this writer too has periodically been guilty of such shortcomings - are forever analyzing the previous election and the previous decade's politics.
It is impossible to walk away from the elections in Uttar Pradesh, Punjab, Manipur, Goa and Uttarakhand without that sentiment. In particular, the obsession with caste, sub-caste and
gotra
-level labels led reporters and pundits who criss-crossed Uttar Pradesh in the past three months to completely miss the big picture.
It is not as if caste and identity have ceased to matter; not at all. The BJP's success owes much to the rainbow coalition it built of the upper castes and urban middle classes, the non-Yadav OBCs and sections of Dalits. The BJP has done this before: in the early 1990s, under the leadership of Kalyan Singh; a broad coalition was stitched together then in the context of the emotive Ayodhya movement.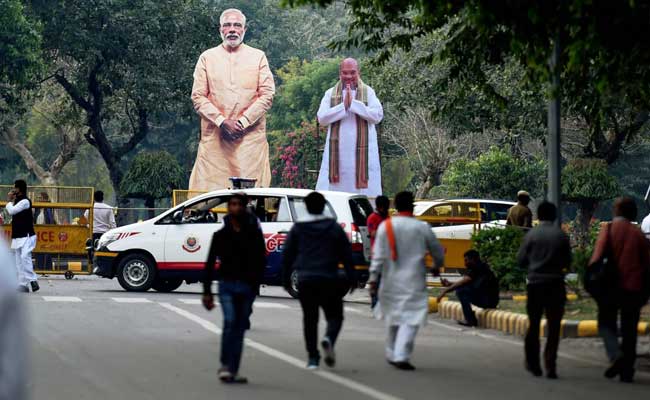 This time it has occurred in a more "normal" political environment, with largely bread-and-butter issues and the politics of hope and aspiration motivating voters. It throws up the tantalizing prospect that the BJP's 2017 template is that much more sustainable. To look for the party's success simply through the prism of identity, of religion and caste, is not enough. These may have played a role, but there is surely an extra something that contributed to winning every phase and every sub-region in Uttar Pradesh.
What was that extra something?
Mayawati in 2007 and Akhilesh Yadav in 2012 too won majorities in Uttar Pradesh; they too reached out to incremental voters from a solid caste-defined base. Yet, they were both Chief Ministerial candidates. The fact that Modi has been able to do it without a nominee from his party, and simply by asking voters to keep their faith in him, is remarkable. This has drawn comparisons with the Indira Gandhi and Jawaharlal Nehru eras - in terms of the political and electoral appeal of an overwhelming national leader.
Frankly, rather than history, it would be advisable to place the Modi surge in a contemporary framework. This has been an unusual set of state elections that has led to national parties forming governments in all five states - from three, previously. It indicates that the regional political awakening India experienced from the late 1980s, combining in North India with Mandalisation and Dalit empowerment projects, has reached a certain plateau.
National parties are proving to be resilient and improvising. They are managing to push back regional parties by either offering autonomous, regional leaders themselves - as even the Congress high command was forced to do with Amarinder Singh in Punjab - or, as in the case of the BJP, honing their electoral strategies in the quest for new geographies and fresh social constituencies.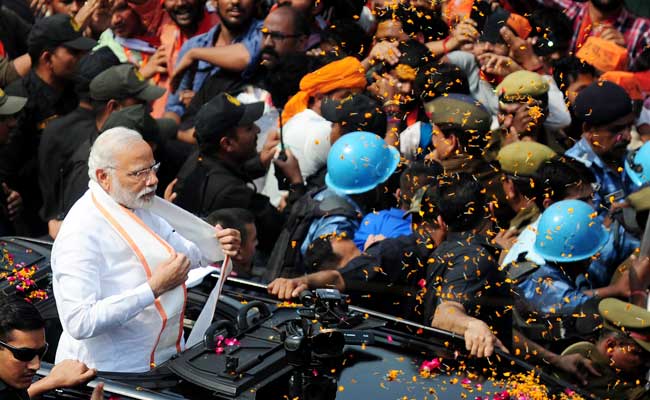 In the Uttar Pradesh and North India of the early 1990s, the BJP Hindutva-ised the so-called Backward Classes. Today, under Amit Shah and Modi, they have OBC-ised Hindu politics to create a new normal and a new BJP. There is a crucial difference between those two phenomena - even if their electoral impact has been similar. This needs to be appreciated.
Finally, why is Narendra Modi such a critical factor in state elections, either winning them single-handedly, or complementing and topping up the popularity of a state leader? The Prime Minister and the BJP are feeding into, as well feeding from, a new sense of national identity and nationalism.
To be fair, this is what the Congress did from the 1950s to the 1970s. For the Congress, it was a product and a legacy of the party's role in the freedom struggle and the crafting of an anti-colonial national consciousness.
Today's nationalism, however, is rooted in economic imperatives. It is derived from a period of GDP expansion in the first decade of the 21st century that created linkages between disparate and provincial middle and neo-middle classes and the macroeconomy. This section is usually younger and sees benefit in greater, cross-state commonalities - a sentiment bolstered by technology multipliers such as television and, increasingly, social media.
Narendra Modi has understood and mastered these instruments and these social forces, these aspirations and these instincts, as no other politician has. In times to come, others will too - but this moment belongs to him.
(The author is distinguished fellow, Observer Research Foundation. He can be reached at malikashok@gmail.com)
Disclaimer: The opinions expressed within this article are the personal opinions of the author. The facts and opinions appearing in the article do not reflect the views of NDTV and NDTV does not assume any responsibility or liability for the same.