Poor Arun Jaitley! It was painful to watch India's Finance minister stumbling over the bits in his
Budget speech
that, for political reasons, he had been told to give in Sanskritised Hindi. And he might well ask why he needed to do it, for barely had he finished that the Prime Minister took over to deliver an additional,
half-hour long speech in Hindi
- also on the Budget.
If nothing else, we should see this as signs that the ruling party is taking reports of rural distress extremely seriously. This came on a day in which they were dealing with stunning reversals in Rajasthan -- a swing away from the BJP that is close to double digits in places. The rural focus of the speech, therefore, is politically natural.
Still, what the Finance Minister presented in Hindi vs English was interesting. The Hindi sections talked at length about schemes that were already successful, such as the free cooking gas scheme for rural women. Free electricity, more free gas, and so on were promised in Hindi. The government is clearly concerned about its weakening strength in the Hindi heartland; politically, it is a sign that the BJP no longer cares about expanding its footprint into the south and east where it is seen as a Hindi-Hindu-Hindustan party.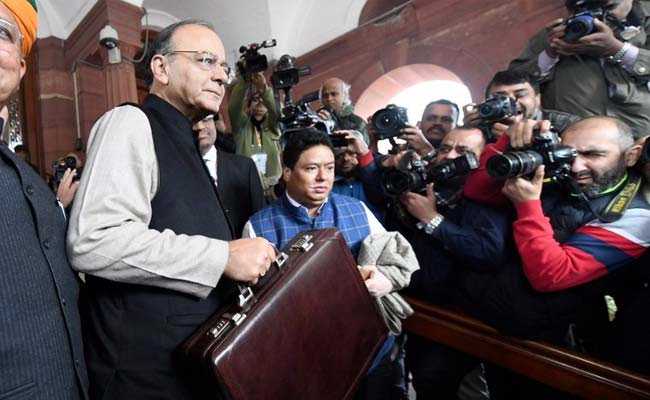 Frankly, this is a Budget that could have been presented by a Congress Finance Minister -- if any Congress FM in the last 25 year had such a left-wing agenda. In fact, this Budget speech took us back to the dark ages. Look at the fine print, look at the increases in customs duties across the board from toys to phones, taking a lot of them up to 20 per cent. This reverses a generation-long integration of India with the global markets. We are going to be forced to buy Micromaxes rather than iPhones -- because the government has completely failed to lure a real, world-class production complex in sectors such as electronics. You could argue that in many other parts of the world, protectionism has similarly raised its ugly head. But the truth is that a fortnight ago Modi in Davos argued that India is an exception to that trend and warned against "self-centred" economies. Where is that spirit now?
This Budget feels like a step much further back than expected. Every aspect of Indira Gandhi-era economics was on the agenda this time:
Garibi Hatao
; import substitution; protectionism; unstinted borrowing; questionable fiscal numbers; tax the rich; pages of tinkering with tax rates; dark warnings about chasing black money.
Let's talk about the one thing that we are supposed to feel good about -- Jaitley's belated attempt to live up to Modi's 2014 promise to deliver universal healthcare. Let's ask ourselves: is this going to happen? And if so, how? Firstly, it's hard to see where a vast expansion of health insurance to 40 per cent of the country is being financed in the Budget: there's no corresponding outlay; if correctly costed, this would cost tens of thousands of crores, probably hundreds of thousands of crores.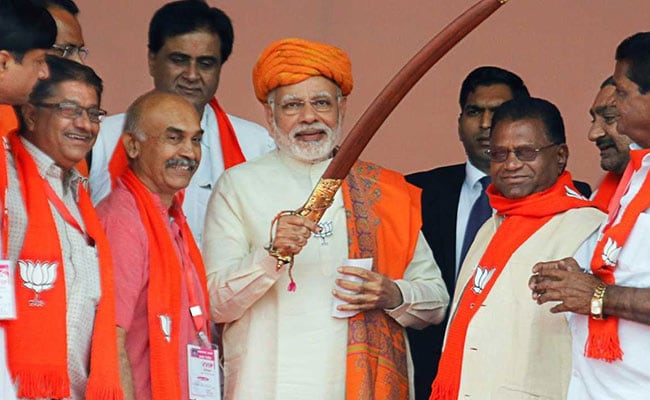 This is not to say that there are not excellent reasons to introduce healthcare. What Jaitley, in his post-Budget interview, has called 'Modicare' is indeed an important step forward. But it has to be properly designed. It can't rely on corrupt private hospitals -- those will see this as an opportunity to defraud the government in addition to patients. You will struggle to find a single Indian who thinks the majority of private hospitals are reliable or ethically run. But depending on private hospitals appears to be precisely the plan. The implications are deeply worrying.
Nor has Jaitley kept his promise to the private sector. He promised four years ago that he would reduce corporate tax to 25 per cent. He expanded that in this Budget to a larger set of companies in terms of turnover. But frankly, most of the private sector, whether in terms of turnover or employment, is still not being given the benefits of a lower tax rate. Indian companies will continue to struggle to be competitive.
In the end, look at all those interest groups and sectors left out of the Budget: most importantly, job-seekers. There is nothing here that helps us imagine that new investment will go up, that job-seekers will discover that the number of employment opportunities available to them have increased. You'd think that a constituency that many supposed had been instrumental in Modi's victory in 2014 would be kept front and centre in the planning of the Budget. What is interesting is that the Budget's political calculation seems to be that small and medium enterprises and the agriculture are far more important for their politics going forward.
There may be excellent reasons for the government to reverse the long trend towards openness in India's economy. Some have argued it has led to de-industrialisation. But let us state openly then that this is what we are doing. To claim we are a beacon of openness and then work in the opposite direction leads to questions about the government's sincerity. In fact, the overall takeaway from this Budget is that it is an insincere Budget. We cannot be certain about the fiscal deficit, about the expenditure promises, about its impact on inflation, about our trade posture. In the long term, is insincerity good politics? We'll find out.
(Mihir Swarup Sharma is a fellow at the Observer Research Foundation.)
Disclaimer: The opinions expressed within this article are the personal opinions of the author. The facts and opinions appearing in the article do not reflect the views of NDTV and NDTV does not assume any responsibility or liability for the same.
Get Breaking news, live coverage, and Latest News from India and around the world on NDTV.com. Catch all the Live TV action on NDTV 24x7 and NDTV India. Like us on Facebook or follow us on Twitter and Instagram for latest news and live news updates.