The
Amma
soap opera continues. For a while, I thought I had gone wrong in thinking the Edappadi Palaniswami (EPS) government could not last and that the end must come later if not sooner. Now, it would seem the end is likely sooner than later. And even if that does not happen,
Amma's
party stands irrevocably discredited in the public eye in consequence of the continuing shenanigans that pit EPS against OPS (O Panneerselvam),
Amma's
repeated choice for acting Chief Minister when she was out of sorts or out of the good books of the judiciary.
OPS has with him less than a dozen of
Amma's
MLAs elected last May, under a year ago. An overwhelming majority, running to some 122 MLAs, are with EPS - principally because they do not want to forego the remaining four lip-smacking remunerative years in power. But it will take the defection of only about eight of these 122 MLAs to open the door to the DMK and its allies in the Opposition (plus the OPS faction) successfully moving a no-confidence motion against the EPS government in the Tamil Nadu assembly. That this has not already happened is the surprise; that it will inevitably happen is the certainty. When, is the question?
The general expectation is that the denouement will come in the wake of the oft-postponed local body elections that the courts have ordered the EPS government to hold before the end of July. While such elections ought to be about issues of local self-government, the focus, in the surcharged political climate of Tamil Nadu today, will be on ascertaining how an
Amma
party without
Amma
will fare; indeed, as at the time of writing, the local body elections might well take place without
Amma's
symbol of "two leaves" being displayed anywhere as the Election Commission has frozen the symbol pending a determination as to whether the EPS or OPS faction (or neither) is entitled to it. Local body elections in Tamil Nadu are very much more a political affair than a matter of local governance because the principal Dravidian parties assiduously cultivate strong roots stretching through well-manned, disciplined cadres into every village, indeed even every hamlet of the state. The outcome of the local body elections will thus gauge the electoral mood in the state far more accurately than any TV-channel commissioned poll.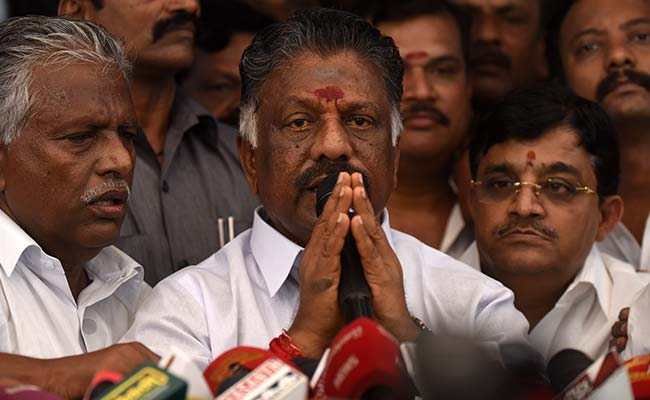 All of Tamil Nadu's municipal and metropolitan corporations, the district panchayats and intermediate panchayats, and town panchayats, will be up for grabs (but it will take a little while longer to figure out what has happened at the gram panchayat level because those elections are held without party symbols but with fierce competition at the grassroots between the major political parties). Hence, little doubt will remain about which way the wind is blowing once the local body results are out. Indeed, there is little doubt even now that the DMK-led alliance will be in the clear lead, more than enough to persuade eight EPS MLAs to jump ship. Indeed, there may well be a Gadarene rush from the AIADMK end of the Dravidian spectrum to the DMK end because most AIADMK MLAs are first-timers owing to
Amma's
deliberate policy of keeping her flock in the fold by denying tickets to experienced hands and believing that MLAs are and should be lambs pretending to be sheep. A huge share of the current crop of AIADMK MLAs can barely yet believe that they have been plucked from obscurity - before being returned, of course, to that same obscurity once they had served
Amma's
purpose.
It was a deliberate strategy to keep a second-line leadership from growing. Now that she is no more, it is the very absence of any line of succession that is causing all the confusion. Sasikala believed the growing restiveness in her ranks could be quelled by anointing herself General Secretary (the highest position in the AIADMK) and then appointing OPS as her figure-head Chief Minister, much in the manner
Amma
had repeatedly done. But apparently after someone (in saffron?) persuaded her that the courts would look more benevolently on a Chief Minister than a mere General Secretary, she sowed the seeds of her own destruction by replacing OPS with herself. Not only were the courts not amused, the worm turned and she found herself fighting a rearguard action from behind bars. That rearguard action consisted principally of putting EPS in charge while quarantining all her MLAs except the few that flew the cuckoo's nest.
EPS won his vote of confidence handsomely but remained under siege because all it would take for the reprieve to end was for eight of his camp to defect. Were that to happen, neither all the Queen's horses nor all the Queen's men would be able to put Humpty-Dumpty together again. The time, therefore, had come for the Queen to put a surrogate regent in her place. She chose a thoroughly reliable close relative, TTV Dinakaran, not only promoting him as her Man on the Spot, but also fielding him as her candidate in the prestigious RK Nagar seat lying vacant as a result of the demise of the incumbent, J Jayalalithaa. Dinakaran's election from
Amma's
own constituency, she conjectured, would give him a political legitimacy he has certainly not earned in AIADMK circles. His credentials for the job were seen by the faithful as being anchored principally in his sure knowledge of where the loot lay. From the party's Alladin's cave, the treasures were brought out till the Dhritarashtra-like eyes of the Election Commission were forced open when the going rate rose to Rs 4,000 a vote! (Dr. Sarvapalli Radhakrishnan, the famed philosopher and second Rashtrapati, must be immensely grateful in Paradise to the Election Commission for having saved his name and reputation by cancelling the election).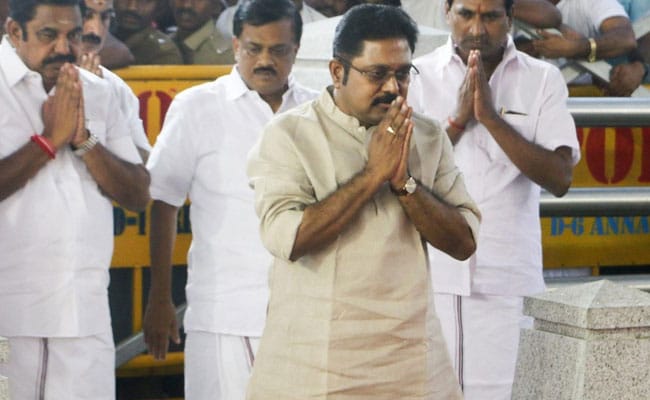 The final quietus was delivered when the Election Commission linked Rs 1.5 crore found in an intermediary's hotel room in New Delhi to a plot to bribe its members into giving a favourable verdict on Dinakaran and restoring the "two leaves" symbol to the Sasikala/EPS wing of the erstwhile AIADMK. Even EPS and his cohort came out against Dinakaran and agreed that he and Sasikala should be "distanced" from the party. Feelers were sent out to OPS to return home (
ghar wapsi
); yet, hard-core differences remain not only unresolved, but also aggravated. OPS insists on his precondition that Sasikala and Dinakran be sacked from the party. insisting that her "election" as Election Commission was not in accord with the AIADMK constitution. EPS baulks at actually expelling
Amma's
closest friend and companion.
That becomes the main stumbling block in EPS accepting OPS' second precondition for merger talks to commence, namely, OPS' demand for a probe into the circumstances of
Amma's
death. Her being kept completely isolated from everyone other than Sasikala and her doctors in her last 75 days, and the unseemly haste with which she was buried, are regarded among her impassioned core supporters as circumstantial evidence that her death was "unnatural". Among her voters, it is widely believed that Jayalalithaa was poisoned - and a wild rumour circulates that Sasikala was complicit in this assassination. What feeds this otherwise unbelievable rumour is Jayalalithaa herself having removed Sasikala from her Poes Garden residence when doctors informed her some years ago that toxic substances in her blood stream were causing her to feel unwell. Since Sasikala was wholly and solely in charge of her diet, suspicion grew in Jayalalithaa's mediaeval mind that the dreaded deed must be the doing of Sasikala. Summarily, Sasikala was sent packing from Poes Garden, and ordered to take with her the "Mannargudi Mafia" (the clan named after her home town that she was shamelessly promoting).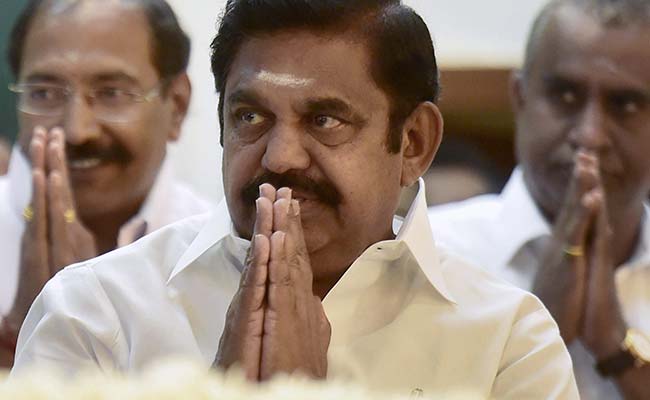 The story goes, although I have no definitive proof to back this, that the knight in shining armour who came to Jayalalithaa's rescue at this critical juncture was none other than Jayalalithaa's CM colleague in Gujarat, one Narendra Damodardas Modi, who promptly furnished a Gujarati vegetarian cook of impeccable good character and no known criminal antecedents to bail out
Amma
. (It was a gracious gesture accepted but barely reciprocated as a whole sheaf of leaders who went to Jayalalithaa's aid discovered to their cost - gratitude was never among her vices!)
So, the BJP now think their Tamil Nadu moment has come. By fishing in troubled waters, they hope the AIADMK, or one of its two main factions, will take them on as an ally and thus enable them to open their Tamil Nadu account in the next Lok Sabha election. Possible. But if EPS agrees to the probe, the AIADMK will split into a third faction headed by Sasikala/Dinakaran. And with Jayalalithaa's niece Deepa making cooing sounds off-stage, Tamil Nadu might find itself with fourth splinter group led by the politician's look-alike. Thus, with the AIADMK splintered four ways, the BJP might well return to the pavilion with a duck next time as well.
So, with no
acche din
for the BJP in the offing, the Congress nests with comfort in its alliance with the DMK. Elections in Tamil Nadu tend to go with the swing. The pendulum is clearly swinging the DMK way. There are 39 Lok Sabha seats in Tamil Nadu. 39 will be a nice boost to a Congress that now holds just 44 and the DMK none. Onward to Victory!
(Mani Shankar Aiyar is former Congress MP, Lok Sabha and Rajya Sabha.)
Disclaimer: The opinions expressed within this article are the personal opinions of the author. The facts and opinions appearing in the article do not reflect the views of NDTV and NDTV does not assume any responsibility or liability for the same.
For the latest News & Live Updates on Election Results from each assembly constituency in Madhya Pradesh, Rajasthan, Mizoram, Chhattisgarh, Telangana, like us on Facebook or follow us on Twitter for updates.