At the BJP headquarters in Delhi on Sunday, Shiv Prakash, the
sangathan mantri
or liaison loaned from the RSS to the party, found himself the sudden target of Union Home Minister Rajnath Singh's wrath. As names of candidates for UP were being discussed in the presence of Varun Gandhi, Kalraj Mishra, Ram Lal and other leaders crucial for Uttar Pradesh, sources say Rajnath Singh said this was not the forum to nit-pick and he would not be part of it and walked out. Those present were shocked and the meeting ended.
Singh was equally angry at an even more high-powered meeting yesterday. The normally phlegmatic leader, it is learnt, is upset that that his son Pankaj is yet to be announced as the candidate for Sahibabad in Uttar Pradesh. The BJP has given a ticket to former UP Chief Minister (and current Rajasthan Governor) Kalyan Singh's grandson Sandeep from Atrauli, while his son Rajveer Singh is an MP from Etah.
Sources say that Rajnath Singh's son will get a ticket. But the appearance of Friends and Family First in an avowedly anti-dynasty party which takes pride in being cadre-based is supposedly upsetting cadre.
All these issues are a growing headache for Amit Shah, the workaholic BJP president who now presides over a state-of-the-art dazzling war room in Lucknow but is caught up in resolving internal battles rather than focusing on how to win the key state.
Some 300 workers have resigned in Bareilly and are laying public siege to the party office after tipping off local channels over ticket distribution. Reports of worker unrest are coming from all over UP districts -this is very unlike the tight campaign that Shah ran single-handedly in UP in 2014. That led to a humongous nearly 42 percent vote share and 72 seats.
There are bigger problems too. Shah is anxious about the fire-brand Yogi Adityanath, Eastern UP strongman and
mahant
(priest) of the Gorakhnath Math (sect), who is furious at being overlooked as a Chief Ministerial candidate and is threatening to act as spoiler in his area. Adityanath has founded the Hindu Yuva Vahini, which, per a badly printed pamphlet, claims to be a "social, cultural and nationalist group of youth who seek to provide rightist Hindu platform." The youth group is run like a tight ship and has emerged as a parallel to the BJP and RSS in almost all of Eastern UP. Adityanath, who does not get along with Shah, was personally placated by Prime Minister Narendra Modi who announced an AIIMS hospital would be set up in his constituency of Gorakhpur. But the conciliation appears to have worn off. Adityanath spurned the Minister of State rank that he was offered in the last cabinet expansion which would have been a clever way for the party to take him out of the contenders for Chief Minister. He is now not veiled about his desire and wants a say in all tickets in Eastern UP. This is anathema to Shah, who wants to micro-manage ticket distribution.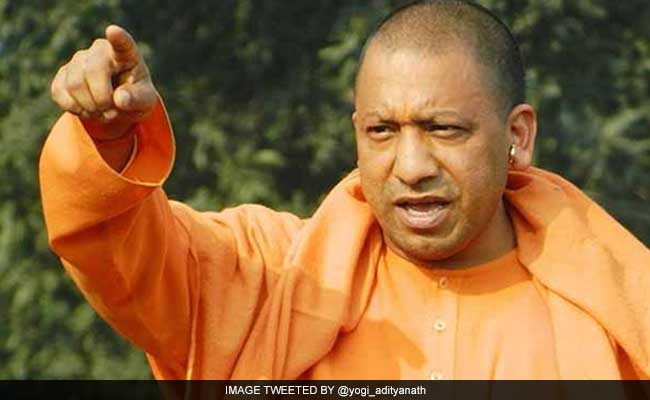 Separately, Feroze Varun Gandhi, sought as a star campaigner, has reportedly said he will not hold rallies outside his constituency because
he is upset that when a scandal broke last year that involved an alleged honey-trap
and a controversial arms dealer, nobody senior from the BJP spoke in his defence. Gandhi said the photos that showed him with alleged escorts were morphed.
The Bihar-style
Maha Gathbandhan
(Grand Alliance) of the Congress, Samajwadi Party and Ajit Singh's Rashtriya Lok Dal is also worrying the BJP which assiduously worked via Amar Singh to split the Samajwadi Party. This alliance will ensure a consolidation of the minority vote and that's never good news for the BJP.
Meanwhile, the party is getting news of anger among the Jats of Western Uttar Pradesh, with Khap after Khap panchayat saying that after the notes ban, they will not vote for the BJP who has done nothing for farmers. Shah has deployed leaders like Sanjeev Balyan and Sangeet Som to camp there and assuage the Jat anger to no avail. The Jats say the BJP has failed to include them in reservation quotas, and now they will make it pay.
Demonetisation is the BJP's big campaign message with Modi highlighting it at rallies, but large swathes of rural UP have no access to electricity, forget digital banking, and the ground reports are not very positive on demonetisation. Said a senior BJP leader who did not want to be named, "Farmers who have not been to sow their crops, who are getting a pittance for produce with the entire economy turning to barter, are not very receptive to this slogan (note-
bandi
). They may not say anything but the vote will speak. Every time Modi says it is the rich people with black money who are suffering, they can see it's not true."
Earlier, the BJP had tried to leverage the surgical strikes against Pakistan with posters for the election in Uttar Pradesh bragging of their success, but with cross-border strikes continuing, this was given up. The lack of traction also persuaded the BJP that as an election theme, this was not a winner.
The UP voter is repeatedly asking who is the BJP's face for the state and Modi, who is set to address a record number of meetings, cannot really be the answer. In fact, the Samajwadi Party has started a whisper campaign of "Modi in Delhi and Akhilesh in UP," similar to what the Aam Aadmi Party had done in Delhi for the 2015 assembly election.
Though the BJP has currently a clear advantage, it's lead is nowhere close to what it wants. The entire opposition has only one target: Modi and is closing ranks to take him on. Shah is in the fight of his life and is ensuring that only he and Modi take all decisions. His battle-hardened crack election team is with him, Baba Ramdev and Salman Khan have been roped in to campaign, but with voting beginning in just a month, many crucial nuts and bolts are still not in place. And that's not how Shah likes it.
(Swati Chaturvedi is an author and a journalist who has worked with The Indian Express, The Statesman and The Hindustan Times.)
Disclaimer: The opinions expressed within this article are the personal opinions of the author. The facts and opinions appearing in the article do not reflect the views of NDTV and NDTV does not assume any responsibility or liability for the same.