I am not sure if Shaktiman, our brave, handsome white horse of the Uttarakhand Mounted Police, had leg guards on when he was on duty when his leg was thrashed and he fell down and injured himself.
We do not have proven evidence of what happened. The visuals are indicative but not conclusive. How the injury was caused is a matter of police investigation. The person suspected, a politician, was arrested and is currently on bail. He continues to deny he hit Shaktiman.
We do not know the truth. We only have a gut feeling!
But my question is: was Shaktiman, our brave mount, whom Maneka Gandhi addressed also as a police officer on duty, protected both on his face and legs to protect from getting hit or injured in case of stone-throwing? This is what mounted police gets in many countries - due protection.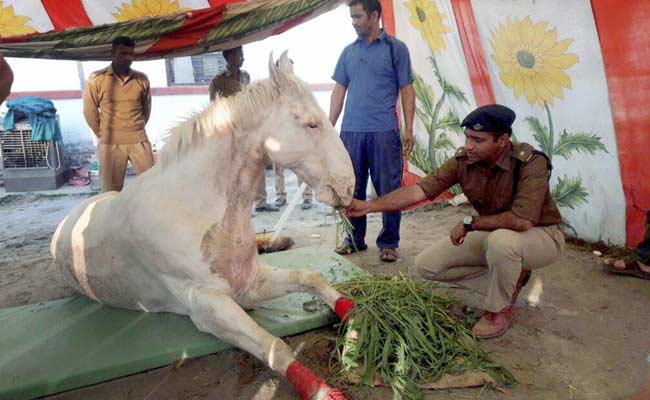 If that was not done, then it was inadequate preparation for mounted police to be deployed to maintain law and order in such a volatile situation.
Mounted Police has a distinct advantage when positioned correctly. It gives a higher visibility and allows walking on tracks which are not road-worthy. It's very good for patrolling, can walk inside parks, on beaches, in small lanes, or on undulating surfaces. But when crowds need to be dispersed, I am not sure we should use horses. It can hurt both people and horses.
For dispersal of crowds, we have better options. We have trained personnel for riot control who are reasonably protected with riot gear. We have tear gas shells. We have water canons. We have rubber bullets too, though these are rarely used.
Mounted police is at risk when it is unguarded (face and lower limbs) as perhaps Shaktiman was, in a lawless, stone-throwing situation where even cops were hit.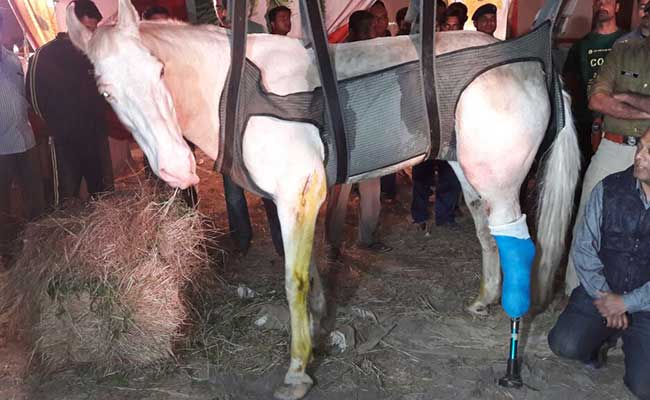 I think it's time to restrict the deployment of Mounted Police where it can serve us as best such as ceremonials, patrolling the streets, small lanes, rural areas, and, of course, for visibility and confidence-building.
Shaktiman's case also compels us to have a fresh look at our law...(sic!) The Prevention of Cruelty to Animals Act 1960.
It's a shame that it has not been updated till now.
Section 11 of the said Act says, ''If any person beats, kicks, overdrives, tortures, so as to subject it to unnecessary pain or suffering or causes, or being the owner to be so...Shall be punishable in case of a first offence with fine which shall be not less than ten rupees, but which may extend to fifty rupees and in the case of second or subsequent offence committed within three years of the previous offence with fine and shall not be less than twenty five rupees but which may extend to one hundred rupees or with imprisonment for a term which may extend to three months or with both."
If our state assemblies and parliament do not legislate to keep up with the times, who does one complain to? Shaktiman's case also shames the legislatures to correct the law.
The Animal Board can also recommend appropriate changes (these may already be pending, who knows) to make the law effective, deterrent and respectable.
For now, the accused who has been arrested for cruelty to Shaktiman, if found guilty, will pay Rs 10, maximum Rs 50, since it may be his first offence. But the cost of his investigation and trial may run into thousands when measured against the time and effort invested by criminal justice system.
Besides the loss of majestic mount akin to a cop on law and order duty..the less said the better!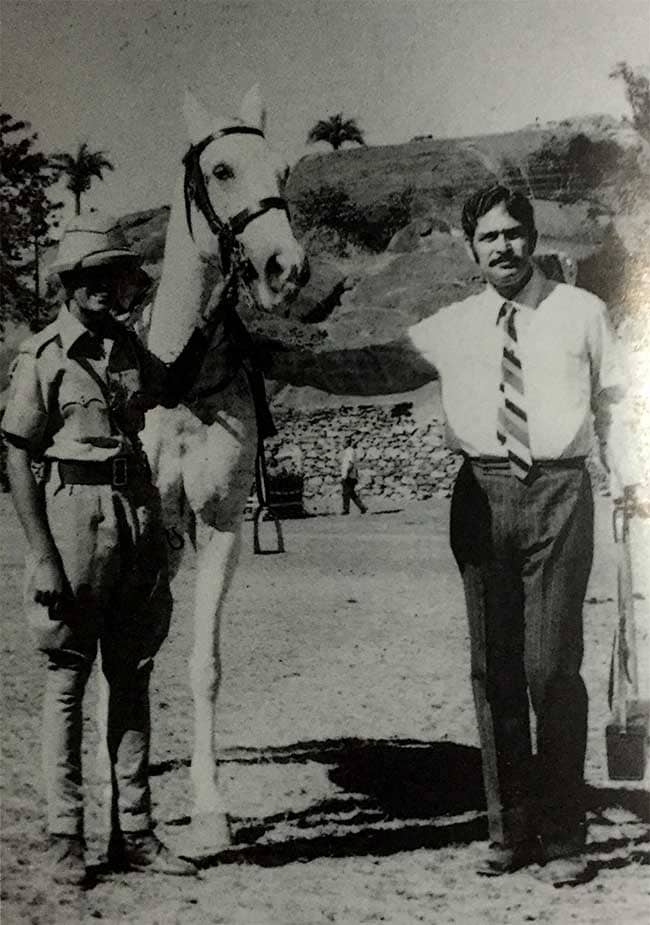 My own version of Shaktiman was Chandni, my 6-year-old horse who trained with me for nearly a year at the Police Training Academy in Mount Abu. We had riding classes every day and not once did she let me fall. Chandni was a very beautiful, well-behaved horse and there was a lot of mutual respect.
Kiran Bedi is the first woman to have joined officer ranks of Indian Police Service. Recipient of Magsaysay Award (1994) for police and prison reforms, she has also worked as a UN police advisor. A tennis champion, she earned a PhD from IIT Delhi and is a Nehru Fellow. She's founded many NGOs and is the author of several books.
Disclaimer: The opinions expressed within this article are the personal opinions of the author. The facts and opinions appearing in the article do not reflect the views of NDTV and NDTV does not assume any responsibility or liability for the same.