It's no secret US President Donald Trump really, really loves trucks. In March, Twitter went into overdrive after pictures of the American President
pretending to drive a tractor-trailer
went viral. The pictures even inspired a
Photoshop battle on Reddit
. On Monday, Mr Trump was photographed seated in a red fire truck, as part of his administration's "
Made In America
" week showcasing American-made fire trucks, baseball bats and cowboy hats among other products.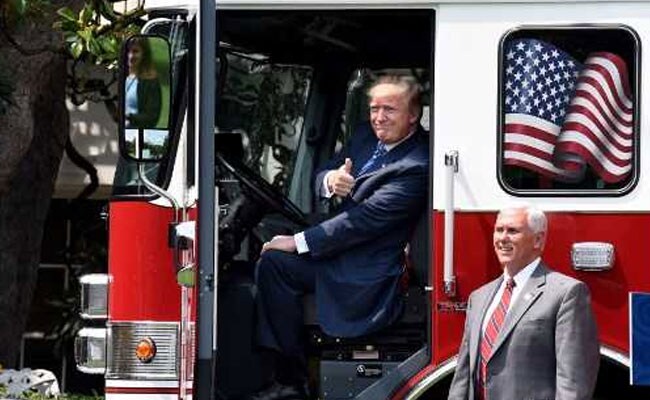 Mr Trump hopped in a fire truck made by Wisconsin-based Pierce Manufacturing as Vice President Mike Pence looked on.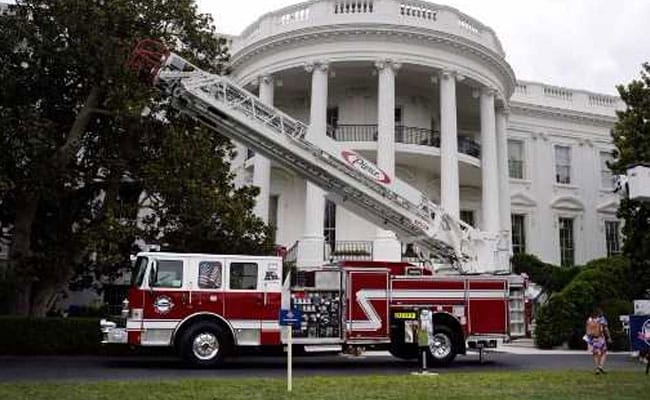 According to reporters at the White House, Mr Trump jokingly asked, "Where's the fire? I'll put it out."
It was deja vu of sorts for Twitter:
Trump in a fire truck today...flashback: Trump in a truck a few months ago.

via @jenepspic.twitter.com/WgvvSowuhz

— Yashar Ali (@yashar) July 17, 2017
Pool: As Trump hopped into the fire truck, Pence held open the door. "Where's the fire?" Trump said. "I'll put it out." pic.twitter.com/OsCBntlvVz

— Bradd Jaffy (@BraddJaffy) July 17, 2017
Trump this afternoon, sitting in a fire truck: "Where's the fire? I'll put it out fast." pic.twitter.com/GcOGBmiHuD

— Bradd Jaffy (@BraddJaffy) July 18, 2017
March 23: Trump gets in a truck, House GOP pulls healthcare bill.



July 17: Trump gets in a truck, Senate GOP healthcare bill stalls.

Hm. pic.twitter.com/AHM3nI3GsV— Kyle Feldscher (@Kyle_Feldscher) July 18, 2017
So House healthcare bill first failed on day after Trump's truck playtime (Mar24). Now Senate bill fails same day as his firetruck playtime. pic.twitter.com/RhAIunXGMH

— Randy Renstrom (@RandyRenstrom) July 18, 2017
"President Trump sitting inside of a truck" has quickly become my favorite Trump photo op. pic.twitter.com/s3X3ct4C3I

— Comrade Stump (@ComradeStump1) July 18, 2017
make america vroom vroom again https://t.co/UkrQdgvK7V

— Charlie Warzel (@cwarzel) July 17, 2017
Click for more
trending news