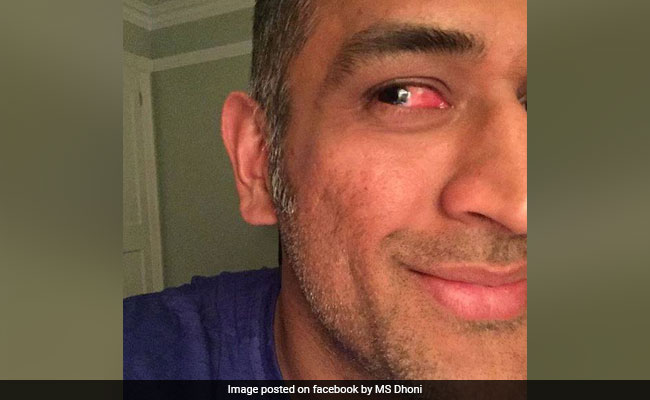 Highlights
MS Dhoni injured his eye while playing against Zimbabwe
He kept wicket in the next innings, even though he was in pain
A photo he shared on Facebook shows a close-up of the injured eye
Captain Cool MS Dhoni's passion on the pitch is well-known to all those who enjoy watching cricket. The Indian skipper, who recently equaled former Australian cricketer Ricky Ponting's record of leading a team in 324 international matches across all formats, proved that the success and glory hasn't come easy. And he did so with just one picture that speaks the proverbial thousand words.
During the third and final T20 International against Zimbabwe on June 22, MS Dhoni injured his eye in a freak accident when he was bowled out by Zimbabwe fast bowler Donald Tiripano. The ball hit the stumps and one of the bails hit Dhoni's right eye.
A photo he shared on Facebook 11 hours ago shows a close-up of the injured eye. One look at the picture and you know how painful it must have been for the cricketer. What did Dhoni do next? A lesser man might have retired hurt, he came back to keep wicket in the next innings, even though he was in pain and his vision was blurry.
Dhoni's special effort for the game he loves has touched a chord with his fans. The picture has gone viral with over two lakh 'likes' and 3,000 shares, with several calling him the best cricketer in the world. And it's hard to disagree with such evidence.
For those who still want proof, here's a video that shows the exact moment he was hurt: