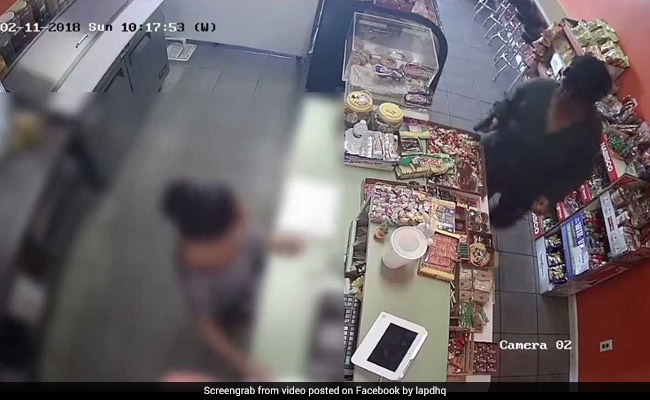 In Los Angeles, California a robber was caught on camera trying to climb on top of the counter of a store she was robbing. CCTV footage from the store shows the counter falling on top of her, nearly crushing her. But despite the obstacle, the repeat-robbery suspect still managed to get away with the money. Footage of the gun-wielding, wig-wearing thief was released by the Los Angeles Police on March 16 in an attempt to catch her.
Watch the footage below:
According to their
press release
, the police believe 40 to 50-years-old woman to be responsible for as many as six robberies in the last two months in the Manchester/Avalon area of south Los Angeles.
According to
ABC News
, no one so far has been hurt in her robberies, but the suspect is considered armed and dangerous.
Click for more
trending news