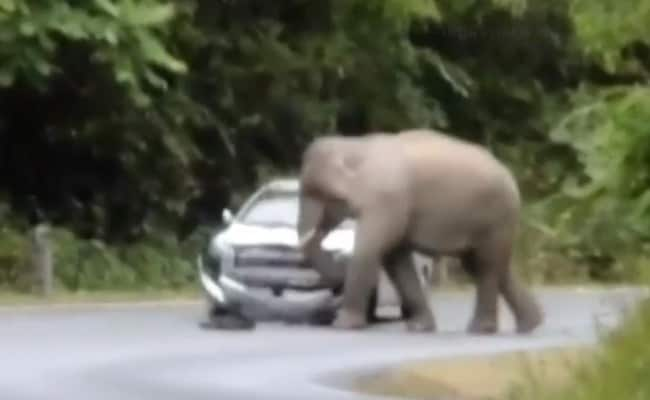 If you ever cross paths with a pachyderm in a foul mood, run.
At Khao Yai, one of the biggest national parks in Thailand, an enraged elephant industriously took apart a car that got in its way. Using its legs, trunk and superior weight, the elephant trashes the bumper of a white sedan and then tramples on it. It's unclear if the car was occupied. We really hope it wasn't.
According to
ABC News
, the bull elephant has been on a rampage for the last 10 days.
Previously, the same elephant raided park's grocery store and restaurant as well. The presence of cars and tourists seem to send it into a frenzy of rage.
In this video uploaded by Associated Press on its YouTube channel, we see the four-legged fury dismantle the bonnet of a car.
Watch:
In the extended version of the same video, posted by ODN News on its YouTube channel, we see the elephant climbing onto the bonnet and sitting on it till it breaks down.