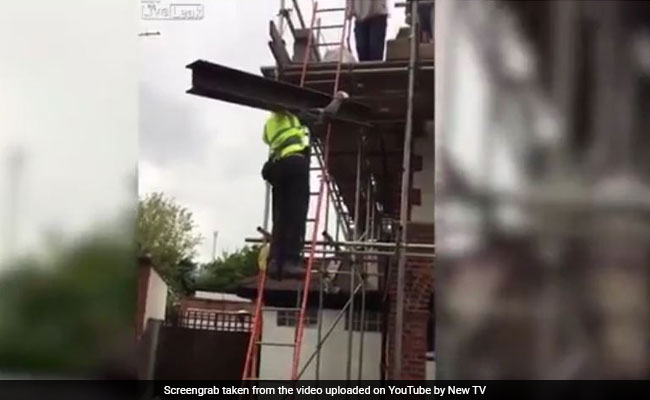 New Delhi:
A video of a construction worker taking no safety precautions while climbing a ladder has surfaced on social media. The troubling part is that he has a heavy metal girder resting on his shoulder as he climbs the ladder with no harness.
The video clip shot at a 2-storey construction site, reportedly in London, shows the worker trying to balance a metal girder on his shoulder. After successfully lifting the metal beam, the man starts to climb the wobbly ladder. With each step, the ladder shakes violently as his colleagues watch in absolute disbelief. "Let it be. Put it (girder) down," a co-worker tells him in Punjabi. After a few more steps, another worker tells him, "You'll end up hurting yourself" but the man goes ahead anyway.
"Hold the ladder. Hold the ladder," a man yells as the worker takes his last few steps. The workers at the top help him with the heavy girder.
Watch the careless attempt by the construction worker
Luckily, there was no accident while carrying the girder but it was very irresponsible, as his colleagues pointed out to him.
Click for
more trending stories