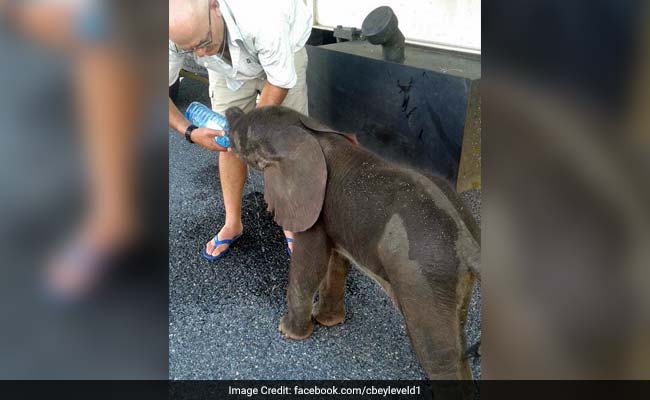 Three truck drivers were making their way through Botswana when a baby elephant, abandoned by its herd, emerged from the bushes. According to
The Good Things Guy
, Carlos Santos, Johan Groenewald and Pieter Roussow were on their way to Nata in Botswana when they saw an obviously thirsty baby elephant on the side of the road. The men approached the baby elephant, roughly 3-weeks-old, cautiously - realising that it was lost and thirsty. They gave it some water from their own bottles and looked around for its herd. However, they could not spot any other elephants in the vicinity.
The truckers then realised that they needed to do more than just give the baby elephant some water. And so, they loaded it up on their truck and took it to a nearby sanctuary.
According to
The Dodo
, the baby elephant was dropped off at the Botswana Elephant Sanctuary. In an update posted by them, they added that the elephant was now 'doing very well' at Elephants Without Borders.
The heartwarming video of the trucker giving the baby elephant water has collected over one lakh views on Facebook. Many people have come forward to praise the truckers for their kind actions. "Thank god they stopped and helped. The water was obviously very much appreciated," says one comment on the video. "Thank you for helping this sweet young and defenseless elephant!" says another commenter.
You can watch the video below:
What do you think of the video? Let us know using the comments section below.