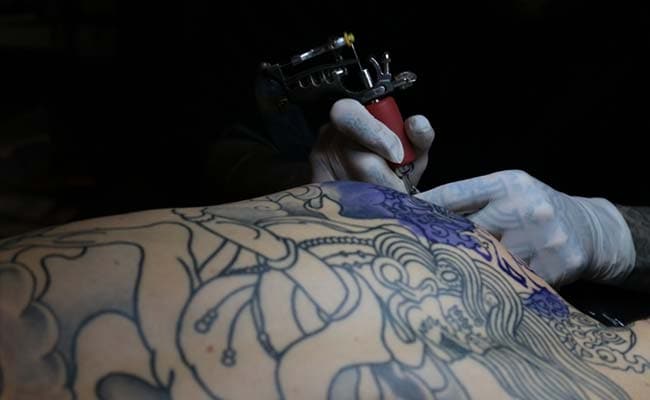 Kolkata:
Three Indians have made it to a new list of 100 notable tattoo artists from around the globe.
Published by Yale University Press a few days back, 'The World Atlas of Tattoo' features Nagaland's Mo Naga, Kolkata's Abhinandan "Obi" Basu and Delhi's Manjeet Singh amongst the who's who of tattoo art all over the world.
Mo Naga, who runs a tattoo studio in Dimapur, has been trying to revive the vanishing tattooing tradition of various tribes of Nagaland while Abhinandan Basu's tattoos are rooted in Bengali folk art.
Singh, on the other hand, runs Manjeet Tattooz studio and boasts of clientele from US, UK and Australia.
"I wanted to make the book truly global as so many so-called worldwide books about tattooing leave out many areas, including India, rest of south Asia and sub-Saharan Africa," American tattoo historian Anna Felicity Friedman who has compiled the book told PTI.
She said documenting revivals of indigenous practice was the main goal for the book.
"I also wanted to show the cutting-edge global-contemporary work that's happening in places one might not expect at least from a European or North American perspective," Friedman said, adding she was very happy to find an incredible array of different styles and excellent artists.
Manjeet Singh was selected because his photorealistic work made him the perfect candidate to represent that genre for the region, she said.
On Basu's works, Friedman expressed her admiration on how he has put an unique Indian spin on dotwork and mandala-influenced designs.
The Kolkata artist is known for his special customised body art which is called 'Bongo' - inspired by Bengali folk art form 'Patachitra' (scroll painting) and the works of legends like Jamini Roy.
He has also developed a unique form of tattooing called 'colour dotwork' to create sacred geometric designs and optical illusions.
Nagaland's Mo Naga is trying to revive and reinterpret traditional Naga tattooing by taking inspiration from Naga art and culture as reflected in tribal costumes, folk tales, paintings, wood carvings, etc.
The book also features a section that talks about the history of tattooing in India and illustrates some of the indigenous traditions still going strong today, including those among the Ramnamis and the Rabaris.
The Ramnami community from Chhattisgarh have been tattooing the name of Lord Ram on their entire body for many generations.
Another artist to be featured from the subcontinent is Mohan Gurung from Nepal.
"He does a lot of Japanese and black and grey influenced work which really show the incredible range of tattooing going on in south Asia today," the author, who also runs the Center for Tattoo History and Culture in Chicago, said.